Productions Plus-the Talent Shop Honored as One of Metro Detroit's 2017 'Best and Brightest Companies®'
Productions Plus-The Talent Shop has been named to the 2017 list of "Metropolitan Detroit's 101 Best and Brightest Companies to Work For®." The award is given by the National Association for Business Resources and recognizes organizations that demonstrate exceptional human resources and employee enrichment practices.
Press Release
-
updated: Aug 1, 2017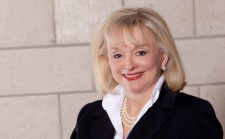 Bingham Farms, MI, August 1, 2017 (Newswire.com) - The Best and Brightest Companies to Work For® is a program that provides the business community with the opportunity to gain recognition, showcase their best practices and demonstrate why they are an ideal place for employees to work.
Organizations are assessed based on categories such as communication, work-life balance, employee education, diversity, recognition, retention and more. The winning companies are invited to a breakfast and awards ceremony on Friday, September 22, at the Detroit Marriott at the Renaissance Center.
"It's an honor to receive this recognition," says Margery Krevesky, Founder, and CEO of Productions Plus-The Talent Shop. "We've always strived to create an extraordinary environment where our employees can truly flourish and excel. As a national leader in brand representation, we must attract and retain highly creative and talented individuals who expect an exceptional workplace. It is gratifying when your efforts are recognized and supported by an organization such as the National Association for Business Resources."
The Best and Brightest Companies to Work For® is a national program that celebrates those companies that are making better business, creating richer lives and building a stronger community as a whole. There are numerous regional celebrations throughout the country.
About the Best and Brightest Programs
The National Association for Business Resources (NABR), established in 1996, fosters a collaborative environment in which companies and leaders learn best practices, trends, and vital information benefiting the company and its employees well beyond the finances. Through the Best and Brightest programs, the National Association for Business Resources provides specialized business services, education, and resources for businesses throughout the United States.
The NABR is based in Warren, Michigan and boasts a sphere of influence that no other organization of its kind can claim, by leveraging a depth of programs and community initiatives that positively impact more than 150,000 businesses.
About Productions Plus-The Talent Shop
Productions Plus-The Talent Shop is a national talent management and live event staffing agency. The company is renowned in the industry for advancing the concept of "auto show product specialists." For over 30 years, Productions Plus has been committed to providing full-service talent. The agency provides brand representation for Fortune 500 clients, advertising agencies, event marketing agencies, exhibit houses, manufacturers and PR agencies.
The company provides these clients with a portfolio of talent including trade show models, promotional specialists, presenters, product demonstrators, product specialists, trade show labor, hostesses, greeters, and costumed characters. Productions Plus globally places talent - live, film, television, and print. Placements include trade shows, college campuses, sporting events; promotional events; and sampling demonstrations.
 For more information contact: Melinda Kollins email: Melinda.kollins@gmail.com 248-722-5408
Source: Curtis & Associates
Share:
---
Categories: Automotive, Human Resources, Business
Tags: auto shows, Automotive, event marketing. talent agency, human resources
---