PowerWallet Plus to Showcase Innovative "Evidence of Payment" Technology at 2016 AFSLR Summer Conference
Press Release
-
Jul 29, 2016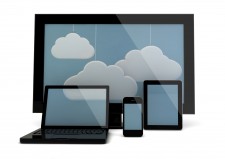 Fort Lauderdale, July 29, 2016 (Newswire.com) - ​​After celebrating the successful launch of its white label personal financial management (PFM) platform earlier this year, the team behind PowerWallet Plus has now enhanced its technology to meet the new regulations imposed on student loan companies. Under the new law, they must show proof of the consumer's first payment to their lender(s) before the student loan company can receive any compensation for its services.
The team will showcase this new, revolutionary "evidence of payment" technology at the 2016 Association for Student Loan Relief (AFSLR) conference in Las Vegas. With the introduction of its real-time relevance engine, PowerWallet Plus' Evi product is a powerful tool that creates custom datasets from users entries, providing evidence of payment without student loan companies having to rely on phone calls, fax transmissions, IVRs or other labor intensive and questionable methods to show proof of payment required by law.
In addition to providing evidence of payment for student loan companies, the platform provides a whole host of benefits for consumers, who are able to use the technology to take financial control and view all of their financial statements in one place. The platform connects users to over 14,000 financial institutions, giving them a holistic view of their assets, liabilities, cash flow, goals and budgets. Student loan companies can also license the entire PowerWallet Plus PFM Platform and offer it as an additional service - with no cost under a revenue share arrangement.
The AFSLR conference will be held from August 28 – 30 at the Encore hotel in Las Vegas. "I am extremely excited about speaking at the conference and showcasing our new product. Student loan companies will now have a simple, easy and fast method to prove evidence of payment, accelerate their cash flow, increase revenue, reduce labor costs and save time," says Cris Frankel, President of PowerWallet Plus.
About PowerWallet Plus
South Florida-based PowerWallet Plus is a technology company offering an evolved white label personal financial management (PFM) solution designed to provide a proactive approach to personal financial management for users. PowerWallet Plus was founded in 2011 by a team of tech-savvy entrepreneurs with more than 40 years combined experience in the financial services and technology industry. As a leading edge FinTech development platform, PowerWallet Plus provides solutions for all areas of financial services including alternative financial services, banking, lending, money management, investments, fraud protection, and more. Inherent in the PowerWallet technology is a real-time relevance engine that can provide access to all payments, dates and payees made by the consumer using the product. It is a powerful tool that creates custom datasets from user entries, providing the evidence of payment now required by law.
Free 10-minute demos of the PowerWallet Plus platform are available now, and those who schedule a demo will be entered into a drawing to win a new Apple Sports Watch! Those interested in scheduling can do so here.
END
Media Contact: Cris Frankel, President
Tel: 954-377-9468
Email: cfrankel@powerwalletplus.com
Source: PowerWallet Plus
Share:
---
Categories: Financial News, Business Finance, Credit Services, Lending and Borrowing, Financial and Insurance Services, Banking, Finance, Insurance
Tags: AFSLR, business finance, financial management, financial wellness, fintech, personal finance, personal financial management platform
---