PostgreSQL Webinar Covering JSON Data Types Announced by 2ndQuadrant
2ndQuadrant to host first in a series of PostgreSQL webinars
Press Release
-
updated: Dec 5, 2017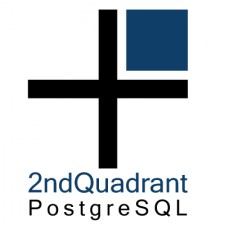 OXFORD, England, December 5, 2017 (Newswire.com) - 2ndQuadrant, world-renowned PostgreSQL experts, today announced "Introduction to JSON Data Types", the first event in their series of PostgreSQL webinars. The webinar will be conducted by Andrew Dunstan, one of the principal contributors of JSON functionality to PostgreSQL and Senior Developer & PostgreSQL Committer at 2ndQuadrant.
This webinar will discuss JSON and how it is available in PostgreSQL. Dunstan will go into detail about accessing JSON values, creating table data from JSON, crosstabs with JSON, and indexing JSON. Additionally, he will cover the differences between JSON and JSONB including when to use JSON, when to use JSONB, and when to use neither.
Dunstan has been involved with PostgreSQL since his first contribution in 2003. In 2004 he created the PostgreSQL Build Farm system, which he has maintained ever since, and in 2005 he was made a core committer of the PostgreSQL project. He has contributed many features to PostgreSQL, including the Windows port, dollar quoting, CSV import and export, PL/Perl enhancements, CSV logging, parallel pg_restore and enum extension.
Umair Shahid, Head of Marketing and Products, said about the event: "Even with multiple PostgreSQL conferences taking place across the world throughout the year, not everyone has an opportunity to attend and hear community members speak about the exciting progress being made in the PostgreSQL project. We created the webinar series to reach out to the people who are unable to attend such conferences and present them with a unique opportunity to hear community leaders talk about the features they have been contributing to PostgreSQL."
Space is limited and registration is required.
When: Dec. 12, 2017 at 11 a.m. Eastern Standard Time
What: Introduction to JSON Data Types in PostgreSQL
Who: Andrew Dunstan, principal contributor of JSON functionality to PostgreSQL and Senior Developer & PostgreSQL Committer at 2ndQuadrant
How to Register: Please visit the event page here.
About 2ndQuadrant
2ndQuadrant is the Gold Standard for PostgreSQL Products & Services and consistently contributes enterprise features to enhance performance, scalability, security, and stability in PostgreSQL. Spanning 22 countries and 5 continents, 2ndQuadrant is the largest single collective organization of PostgreSQL experts. They have adopted the open source business model and are Platinum sponsors for the PostgreSQL project. Their focus on service quality is reflected in the consistent best-in-class NPS of over 75 for more than 2 years.
Media Contact
Britt Cole
marketing@2ndquadrant.com
Source: 2ndQuadrant
Share:
---
Categories: Data Storage and Warehousing, Database Management Systems, Information Technology
Tags: data types, functions, JSON, JSONB, operators, Postgres, PostgreSQL, semi-structured data, unstructured data
---