Point & Place AR Shopping Platform Adds Face Tracking With 'AR Wearables'
Press Release
•
updated: Nov 28, 2018
State of the art facial tracking technology enables shoppers to try on headphones, sunglasses and other wearable products before they buy.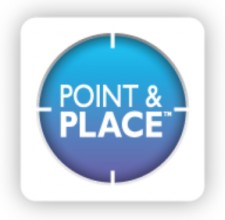 LONDON, October 11, 2018 (Newswire.com) - ​EyeKandy, the global leader in A-Commerce for retailers and brands, today announced the addition of 'AR Wearables' to the Point & Place® AR platform.
State of the art facial tracking technology dynamically adjusts the selected product, such as headphones, or glasses, to fit the specific head size of the shopper, allowing brands and retailers to enable the shopper to try on wearable products as part of the shopper pathway. The upgrade will be made available to all retailers connected to the Point and Place platform without cost.
It's engaging, it's fast, it's impactful and it reduces the 'Imagination Gap' for the shopper.

Joe Golden, Creative Director, eyekandy.com
"This is not a one size fits all feature rollout," commented Joe Golden Creative Director of eyekandy. "This is state of the art, cutting edge technology, deployed for the first time in mainstream retail. The Wearables technology allows the forward facing camera on the shopper's phone to see the specific dimensions of their face and then place, for example, a pair of headphones onto their head. It will dynamically adjust based on each person's specific head size; it's not just a static, one size model.
"We are seeing shoppers want to share the AR experiences with friends and family to get feedback as part of the purchasing process, so we made it easy for them to place products on their head, take a picture and send it to friends to get feedback. It's engaging, its fast, it's impactful, and it reduces the 'Imagination Gap' for the shopper."
JBL, part of HARMAN International a wholly-owned subsidiary of Samsung Electronics, was chosen as the launch partner for the Headphone category as they are a high profile, mainstream, highly stocked product line for the global retailers connected to the Point & Place AR Shopping Platform.
Dave Seedorf, Digital Marketing Manager EMEA at HARMAN International added; "We were delighted to be invited to support this initiative as the launch partner, as we love to innovate our Digital Marketing activities continuously. We are convinced that the technology, deployed in this way, will be a fun, educational and personal experience for the shopper. That can only be a good thing."
Point & Place: AR Wearables - Watch the Ad here
About EyeKandy
Founded in 2016, in London, United Kingdom, Eyekandy is a global leader in the innovation, curation, and deployment of Augmented Reality Experiences for Commerce. The 'Point & Place' Augmented Reality Shopping Platform has been adopted by hundreds of retailers, in fifteen native languages, in over forty countries and leads the way in omnichannel AR Shopping for Retailers and Brands.
Point & Place is the world's most popular AR Shopping Platform, counting almost 300 retailers live, across 45 countries and offers an 'Instant On' for retailers to offer AR shopping. With a portfolio of over a thousand, high quality, AR product models, across fifteen product categories including; Home Appliances, Consumer Electronics, Apparel, Furniture and more Eyekandy have democratised AR Shopping in retail for the many, not just the few.
For more information, please visit eyekandy.com
Media contacts:
pr@eyekandy.com
Source: eyekandy.com
Related Media