EyeKandy Launches 'Point & Place' Augmented-Reality-as-a-Service Platform for Retail
Press Release
•
updated: Jun 26, 2018
Enables brands and retailers to easily add AR shopping to website product pages and "closes the Imagination Gap" for online shoppers.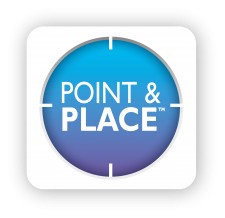 LONDON, June 26, 2018 (Newswire.com) - EyeKandy, a global leader in A-Commerce solutions, today announced the launch of Point & Place, a turnkey augmented reality (AR) platform for brands and retailers.
The AR platform enables brands and retailers to take advantage of the growing consumer awareness of AR technologies to deliver a more engaging shopping experience and reduce the guesswork required for shoppers when making online purchases for items such as TV's, home appliances and furniture.
Andy Shackleton, CEO of Eyekandy commented; "Point & Place offers an 'Instant On' for retailers to offer AR shopping. With a portfolio of over a thousand, high quality, AR product models, across fifteen product categories including; Home Appliances, Consumer Electronics, Furniture and more Eyekandy have democratised AR Shopping in retail for the many, not just the few."
Available in fifteen languages and already live across seven countries with retailers including; Vanden Borre, SaveHyperonline, Curry's and Euronics the Platform removes the need for retailers to undertake costly R&D on their own AR platform or have to produce AR product models.
David Hart, Head of online at Savehyperonline added; "the process to get the AR product models added to our product pages was simple and required almost no development time. We went from zero to leading the market in terms of offering AR shopping to our customers within a week with the solution."
Shackleton continues; "Point & Place helps close the 'Imagination Gap' for consumers. When you're shopping for televisions, printers, furniture and a host of other products, shoppers have to imagine how a TV is going to look on their wall, or a printer on their desk, or a coffee machine in the kitchen. Point and Place closes that imagination gap, reducing decision making timelines on purchases, as well as reducing product returns."
Eyekandy indicates that the AR Platform is just the first release in a dynamic AR Product Roadmap over the next twelve months.
Contact: Anna Castagna - anna@eyekandy.com
Source: EyeKandy
Related Media
Additional Links