Planet TV Develops New Medical Series, New Frontiers, Featuring Nicklaus Children's Hospital
Planet TV Studios produces cutting edge, real life, television series that features insightful, meaningful updates on medical centers that are shaping our health care system.
Press Release
-
updated: Aug 29, 2017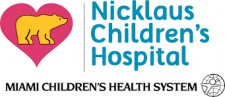 MIAMI, August 29, 2017 (Newswire.com) - "New Frontiers" is developing a new medical series exploring the internationally adopted surgical techniques of Dr. Harry L. Shufflebarger and the innovative pediatric work performed at Nicklaus Children's Hospital. This TV series will be released on cable TV, and short segments will be released on on-demand TV such as Amazon, Roku, Vimeo, iTunes and other on-demand platforms.
 
Nicklaus Children's Hospital is the only licensed specialized pediatric medical facility in South Florida employing 740 attending physicians and over 220 children's health subspecialists. Among these dedicated professionals, Dr. Harry Shufflebarger is the division director of Spinal Surgery and led the development of a corrective surgical spinal treatment which is now used worldwide. The technique he developed with his team contributes to critical clinical research in this field of specialized pediatric practice.   
 
Dr. Shufflebarger has 30 years of experience caring for children with spinal abnormalities using operative and non-operative treatments. He had the opportunity to train with a recognized expert of the pediatric spine, Dr. Robert Keiser, during his first years of practice in Coral Gables. He has taught Orthopedic Surgery and Neurosurgery at the University of Miami and now serves as the Clinical Professor at the University. He is a founding member of the Harms Study Group which has become an international leader for research on pediatric spinal deformities in the last ten years. He has written 20 textbook chapters, 50 peer-reviewed spinal reports, and has been published in medical journals and abstracts for 200+ articles.  
The Nicklaus Children's Hospital was founded in 1950 by Variety Clubs International. The hospital gained recognition from U.S. News & World Report for ranking among the best specialty health programs in the nation every year over the course of the last decade.  Nicklaus Children's Hospital hosts the largest pediatric training program in the southeastern region of the country. The hospital also operates as the American Nurse Credentialing Center (ANCC) Magnet Facility which is the most prestigious institutional honor in the nursing profession. You can learn more about the hospital by visiting https://www.nicklauschildrens.org/home or call (305) 666–6511 (Toll-Free: 1-800-432-6837). 
 
New Frontiers is a compelling TV series which explores cutting-edge medical institutions that are shaping our nation's medical field.  New Frontiers is a medical series in short documentary form to be featured on TV and on-demand TV. 
 
Planet TV Studios produces cutting edge, real life, television series that features insightful, meaningful updates on the most important business, medical and social responsible topics currently taking place in the areas most important to our lives. Planet TV Studios is a leading content creation company successful in films, television, documentaries, commercials, infomercials, music, and docudramas. 
 
For more information, please, visit PlanetTVStudios.com. 
Source: Planet TV Studios
Share:
---
Categories: Healthcare and Medical News, Hospitals and Clinics, Pediatrics
Tags: Dr. Shufflebarger, miami childrens hospital, Nicklaus Children's Hospital
---