Planet TV Features the Restorative Innovations of Dr. Goding at the Joint Preservation Institute of Iowa on an Upcoming Episode of 'New Frontiers'
Press Release
•
updated: Oct 14, 2018
Planet TV focuses an intriguing new episode of their cutting-edge educational program on a much-needed, updated approach to orthopaedic issues in America.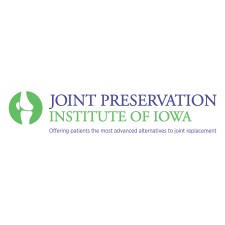 Des Moines, IA, October 11, 2018 (Newswire.com) - ​The Joint Preservation Institute of Iowa is the first orthopaedic practice in its state to address a problem faced by millions of Americans through promoting preservation over replacements for knee and shoulder illnesses and injuries.
For the most common form of "wear-and-tear" arthritis, known as osteoarthritis, or sports injuries involving the shoulder or knee, replacement surgery is the answer most patients would rather not receive from their doctor. At the Joint Preservation Institute in Iowa, both surgical and non-surgical techniques are employed to assist with the improvement or restoration of the related joint. The goal is not to simply replace an injured joint if possible; rather, the practices of this medical institution aim to preserve and increase the health of shoulders and knees.
New Frontiers features Director of Joint Preservation Institute Dr. Richard Goding sharing his knowledge with medical students and patients regarding alternative restoration practices for osteoarthritis and injuries of the shoulder and knee musculoskeletal systems.
Dr. Goding is among the first orthopaedic surgeons in the nation to utilize the full range of orthobiological techniques for shoulder and knee illness and injury. With the use of amniotic fluid allografts, autologous plasma concentrate and even stem cells, Dr. Goding is working towards a shift in the medical mindset when it comes to treating shoulder and knee joints. When necessary, Dr. Goding has extensive experience in surgical practices for joint preservation to include collagen meniscal implants, shoulder resurfacing, subchondroplasty and superior meniscal implants. The benefits of using these less-invasive techniques include shorter recovery periods and the potential to improve rather than further degrade the relevant joints.
Dr. Goding promotes a collaborative and empowering environment at the Joint Preservation Institute of Iowa for patients to be involved with choices made on behalf of their own health. Inquire to learn about rapid recovery low opioid knee replacement.
If a patient would prefer to avoid a complete knee replacement, Dr. Goding may recommend cooled radiofrequency ablation or another technique treating the discomfort of arthritis. Dr. Goding will offer the full range of treatments depending on the needs of each individual patient and discuss the pros and cons of every approach to addressing a shoulder or knee illness or injury. Rather than taking a purely prescriptive direction. Dr. Goding allows for patients to advocate for their own preferences in their healthcare by providing them the information they need to make an educated choice.
In a time when patients want more options for preserving their well-being, the Joint Preservation Institute of Iowa is not only striving for innovative excellence in shoulder knee pain; this medical organization seeks to empower patients to make their own choices in tandem with the best practitioners to map out the best course of action in each individual case.
For more information about Dr. Goding and the Joint Preservation Institute of Iowa, go to https://www.jointpreservationiowa.com/.
New Frontiers is a compelling TV series which explores cutting-edge medical institutions that are shaping our nation's medical field. New Frontiers is a medical series in short documentary form to be featured on TV and on-demand TV.
Planet TV Studios produces cutting-edge, real-life, television series that feature insightful, meaningful updates on the most important business, medical and social responsible topics currently taking place in the areas most important to our lives. Planet TV Studios is a leading content creation company successful in films, television, documentaries, commercials, infomercials, music and docudramas.
For more information, please visit PlanetTVStudios.com.
Source: Planet TV Studios
Related Media