Pannin Partnership With Intrensic Primes Market Growth, Competition at IACP
The power of Pannin's Trilogy(c) in car and body camera integration combined with the intuitive, next-generation digital evidence management platform by Intrensic has sparked fierce competition as BWC providers jockey for clients at this year's International Association of Chief's of Police.
Press Release
-
updated: Oct 17, 2017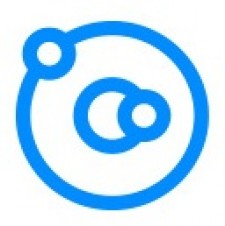 PHILADELPHIA, PA, October 17, 2017 (Newswire.com) - ​Pannin Technologies opened its door to the public safety community in 1980 in a small warehouse outside Memphis, Tennessee. The now 37-year-old company has offices across the United States with more than 120,000 sq ft of warehouse space and a committed team of in-house U.S.-based engineers, designers, customer support and sales staff. Pannin CEO Darrin Hope says, "We have grown into a reputable public safety provider known for top quality products, product innovation, and a commitment to customers that exceeds their expectations."
Intrensic launched their Evidence on Cloud(c) Digital Evidence Management platform in early 2014 following a handful of high-profile incidents that left the community and legislators inquiring about police body-worn cameras. What started as a mutation from the company's strong hold on Bank, College campus and Realtor security immediately gained respect from law enforcement officials as the pinnacle of digital evidence management.  Intrensic CEO Kevin Mullins says, "We didn't develop a solution, package it up and walk away. We are constantly taking feedback from clients, the Department of Justice and industry experts to ensure our product evolves with agency's demands".
This is an exciting partnership that will prime marketing growth and create industry competition as we unveil new features and new products at this years IACP in Philadelphia.
Pannin's easy to install, easy to operate GPS enabled in-car dash camera boasts front and rear HD quality video capture with a greater than 140-degree field of view and customizable triggers. The body camera that accompanies the in-car system's dual recordings has a 170 degree field of view with better than HD quality video, pre- and post-event recording, 8 hours of continuous record time and can act as the in-car system mic or a PTT radio mic. The three high quality views combine to nickname the camera the "Trilogy". Pannin's Director of Product Development Josh Travis says, "You wont find a dual system with more functionality and easy to install available on the market. We spent hundreds of hours researching the perfect system and then made it better."
Intrensic's digital evidence management (DEMS) platform allows officers the ability to upload both in-car and body-worn camera video from the field using their car's MDT or mobile data terminal. This flexibility keeps officers in the field, saves gas and drive time to stations and reduces the agency's need to invest in docking stations. The Evidence on Cloud system is both CJIS compliant and Fedramp authorized for a completely secure storage solution. Most important, the DEMS by Intrensic has intuitive evidence categorizing, case building, sharing, reporting and processing. Intrensic's Director of Product Development Kevin Angell says, "Our solution was built for law enforcement by law enforcement. We encourage agencies to record all encounters by offering unlimited storage. Having several terabytes of video is counterproductive, however, if you cannot manage, use and purge data in accordance with applicable laws."
"This is an exciting partnership that will prime marketing growth and create industry competition as we unveil new features and new products at this years IACP in Philadelphia," said Matt Dugas, Intrensic's Director of Business Development.
The 124th Annual International Police Chief's Association conference runs Oct. 21 through the 24th at the Pennsylvania Convention Center.
To visit Pannin at this year's IACP Conference, find booth 3219 in the main vendor hall.
To visit Intrensic at this year's IACP Conference, find booth 3548 in the main vendor hall.
For interviews, contact Kevin Angell at (941) 822-7937.
Source: Intrensic Director of Government Relations, Denise Zimny
Share:
---
Categories: Law Enforcement, Police Officers, Government
Tags: CJIS, Cloud, FEDRAMP, Intrensic, Pannin, Trilogy
---
Related Files
Additional Links