Intrensic Announces Undogmatic Body Camera Approach Focused on Evidence Management
Press Release
•
updated: Nov 16, 2017
In early 2018, Intrensic is set to roll out a Digital Evidence Management system (DEMS) that autonomously gathers evidence from the top large body worn camera providers as well as the drone market, in car camera systems and any other digital media.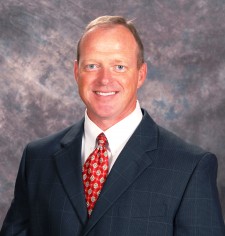 Austin, TX, November 16, 2017 (Newswire.com) - ​​​​​​In mid 2017, Intrensic CEO Kevin Mullins received a call from CIO Applications, a well known publication acclaimed for "bringing to light the core innovations in technology" according to the 'About Us' section of their website. Needless to say, Mullins was proud to discover his two year old creation, Evidence on Cloud, had been selected as part of the CIO Applications Top 25 Legal Technology Solution Providers of 2017.
The interview and a several page article, however, sparked more than excitement in Mullins, it led to a revaluation. Despite the late hour, Mullins scratched out some notes and called a team meeting for early the next morning. "I realized that our biggest strength was our Digital Evidence Management platform and that body cameras, though important, were not the pinnacle of a law enforcement transparency program," said Mullins.
"Our DEMS is the first thing agencies compliment in a demo and now we've received a nationally recognized accolade for our technology. Let's take it the next step and integrated with all of the top body camera providers on the market".

Kevin Mullins, Intrensic CEO
At a meeting early the next morning, Mullins revealed a several month project and goal to be the focal point of all digital evidence, no matter what camera system the agency purchased. Mullins told his team, "Our DEMS is the first thing agencies compliment in a demo and now we've received a nationally recognized accolade for our technology. Let's take the next step and integrate with all of the top body camera providers on the market."
"I've spent the better part of the last two months purchasing cameras from what I used to consider our competitors," said Kevin Angell, Intrensic's Director of Product Development. His work space now displays 4 of the 5 top brands available to law enforcement and public safety and all of them, lights flashing, are connected to his laptop where his focus is integrating them autonomously through a mobile uploader (MDT), a kiosk or any government approved desktop. Angell says, "We are only weeks away from being able to seamlessly grab all of the same data the camera provider does and import it directly into our system."
Matt Dugas, Intrensic's Director of Business Development, walked out the same meeting intent on calling more than one hundred agencies whose programs had to cease due to storage overage charges, the cost of hiring handfuls of employees to monitor their evidence and due to time constraints surrounding antiquated search features preventing the readiness of vital evidence. "As someone on the front lines, who visits top law enforcement officials across the country, it's tough to hear the stories of being overcharged for storage and evidence access," said Dugas. "I am glad we are moving in a direction that will provide an intuitive and innovative solution surrounded by a CJIS compliant, FEDRAMP authorized unlimited storage cloud," he continued.
"We will continue to offer body worn camera devices through our current agreements and partnerships," said Mullins, "but now we've opened the market just like the portability of a cellular phone through different networks."
Intrensic looks to the first quarter of 2018 as a release date for this open source style platform that is touted to gather evidence autonomously from a majority of the well-known body worn camera solutions currently available on the market. The intention is to keep their unlimited storage pricing plan that already allows agencies to import Drone/UAV footage, surveillance video, interview room or in-car dash camera audio/video, police reports and other case related data. The release is set to be delivered with other features like 'Evidence Processing' which allows the user to request redaction, object recognition, layered voice analysis and image clarification while CAD/RMS integration and Active Directory single sign in will preview weeks earlier.
Source: Denise Zimny, Intrensic Director of Government Relations
Related Media
Additional Links