Panamax's BSS Solution Awarded for Exceptional Communications Technology Innovation
Panamax Inc. wins the 2017 INTERNET TELEPHONY TMC Labs Innovation Award for its Business Support System Solution BillCall
Press Release
-
updated: May 4, 2017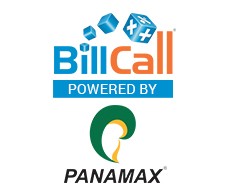 Kew Gardens, New York, May 4, 2017 (Newswire.com) - Panamax Inc. announced today a great success story of winning the prestigious 2017 INTERNET TELEPHONY TMC Labs Innovation Award. The recognition is awarded for exceptional innovation in communications technology by its BSS (Business Support System) Solution, BillCall. The award recognizes the system's updated solutions, which help cope up with the increasing pain areas of the telecom industry, simplify the billing processes, reduce the operations cost and offer better time to market.
Panamax BillCall is a robust BSS (Business Support System) Interconnect & Roaming Solution for telecom operators, LTEs, VoIP carriers, aggregators and clearing houses. The solution offers accurate billing, charging, routing, accounting, fraud management, revenue assurance and business management automation. Being interoperable with Next Generation Network switches, BillCall is equipped with a complete suite of reconciliation and settlement features for mediation, origination, termination, roaming and transit traffic. The solution helps the telecom industry players to comply with the industry regulations and safeguard business processes with timely alerts, notifications and detailed reports including Mobile applications.
Manoj Jain, COO, Panamax Inc., said: "Telecom operators and carriers can draw benefit from BillCall to accurately bill Voice, SMS & Data, and grow their business. With the help of BillCall, our clients will be able to take care of the most complex swap agreements, make urgent routing decisions and do a lot more. Revenue lost due to inefficient operations will become a thing of the past."
On this occasion, Mr. Rich Tehrani, CEO, TMC, congratulated the Panamax team for this outstanding success. "The INTERNET TELEPHONY TMC Labs Innovation Award represents the best and the most unique products and services that this industry has to offer. Panamax Inc. has proven their commitment to quality and the further development of the IP communications industry through its product BillCall," he stated.
INTERNET TELEPHONY has been the IP Communications Authority since 1998™. Beginning with the first issue, INTERNET TELEPHONY magazine has been providing unbiased views of the complicated converged communications space. It offers rich content from solutions-focused editorial content to reviews on products and services from TMC Labs. INTERNET TELEPHONY magazine reaches more than 225,000 readers, including pass-along readers.
About Panamax Inc.
Panamax Inc. is successfully scaling the international markets and helping telcos, carriers, MNOs & MVNOs to do business with advanced technologies. Our Business Support System (BSS) products extend converged & interconnect roaming solutions, rating, retail subscriber prepaid and postpaid billing, deal management, fraud management, and business process automation solutions. We provide Network Switching Subsystem (NSS) solutions through a complete product suite of Class 4 & 5 Switching solutions, Unified Communications, VoBB, IP Telephony, Transcoding & Conference solutions. Our mobile financial solutions (MFS) facilitate dynamic wallet management, mobile money, microcredit, international remittance and bill payment for telcos and Banks. Visit: https://www.panamaxil.com/
Source: Panamax Inc.
Share:
---
Categories: Business Technology, Telecommunications, Telecommunications, Voice Over IP and Telephony, Information Technology
Tags: Billing, Business Support System, Convergent Charging, CRM, Innovation, interconnect solutions, Mediation, Rating, telecoms operators, TMC, VOIP, Wholesale VoIP Solutions
---