OpenBots Expands Network to Include Xpertek Contact, Roth Automation, and Intellese Digital Worker Solutions
Press Release
•
Feb 6, 2023
The new digital workers are designed to automate the inbound shipping process, accounts payable processing, delinquent invoices, and tax cards and vesting deeds.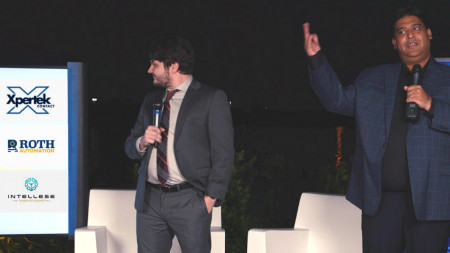 EDISON, N.J., February 6, 2023 (Newswire.com) - Intelligent Automation Platform OpenBots is collaborating with three solutions providers, Xpertek Contact, Roth Automation, and Intellese, to develop four new digital assistants for its growing digital workforce.
OpenBots is a fully bundled intelligent automation platform that allows companies to scale their digital transformation initiatives. Until now, businesses had to pay expensive licensing fees. OpenBots flips the script by giving companies access to its complete line of enterprise tools with monthly plans based on consumption hours instead of individual automation.
Xpertek Contact offers services and solutions in hyperautomation, electronic data extraction, and Wi-Fi Location-based marketing. The company is the developer of digital assistants Rachel and Fred. Rachel is an inbound shipping process assistant that automates the inbound shipping process to enable online retailers to receive orders in their warehouses much faster. The result is a faster turnaround on customer orders. Fred provides 80% faster invoice or payment approval times, 100 reductions in paper documents, and 100% accuracy between Purchase Order and ERP.
Intellese is a consultant company in the energy sector. They provide an automation solution is a Tax Card and Vesting Deeds digital assistant used to simplify the process for land agents to get ownership information, land information, and taxation information to determine who owns a property, what they are doing with the property, the value of the property, and the location of the property.
Vesting Deeds show how and when a person or entity acquired a piece of real property. Landmen, Abstractors, and Title Attorneys need this information to begin chaining titles back 20, 50, or 100 years, or all the way back to sovereignty. Sadly, these processes are very tedious and time-consuming; however, with this new digital assistant, land agents can focus on more involved tasks such as chaining titles, looking for encumbrances and liabilities, and organizing the data, while Intellise's digital worker quickly finds and extracts the data they need. In comparison, human agents save the file up to 75% faster and can run at the beginning of the project in bulk so that the entire data set is ready for access simultaneously.
Roth Automation is a provider of end-to-end professional services and project management. The company offers a range of solutions to capture, extract and utilize information from documents to automate repetitive, error-prone work processes to amplify efficiency. Roth Automation designed XO to automate the collection of delinquent invoices. XO follows all the same processes as a human worker but at a much faster pace and with greater accuracy.
For further information visit: https://openbots.ai/digital-workers
Source: OpenBots