OpenBots Expands List of Growing Partnerships as Part of Its Automation Delivery Services
Press Release
•
Feb 3, 2023
The bundled and fully featured Intelligent Automation Platform OpenBots adds two renowned companies to its partner network to continue helping businesses grow and expand using world-class automation services.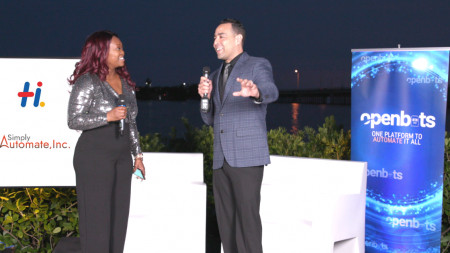 MIAMI, February 3, 2023 (Newswire.com) - OpenBots is proud to assist companies in carrying out automation workflow solutions that successfully mimic human behavior and interactions on computers, connect disparate systems, process documents, and perform repetitive tasks with 100% accuracy. The platform provides businesses with a limitless team of bots and enterprise automation utilities without bot licensing fees.
A car auction company that carries out sales around the country previously conducted manual auction searches, which involved sending out requests manually, searching for vehicles, and other time-consuming, repetitive, and error-prone tasks. With the help of the OpenBots Platform, businesses have automated aspects of the car auction process that eliminate 80% of labor costs and save over 280 hours a week of manual searching. OpenBots partner, Simply Automate, is expected to save this client almost a quarter of a million dollars annually.
"Jumpstarting this client's automation program not only means more freedom," says Wilton Rogers, CEO of Simply Automate, "but it also means more flexibility and opportunity to place more time into initiatives that bring in more value, such as building relationships with the brokers. It makes work a lot easier and so much more productive."
OpenBots has announced a partnership with Hexaware, a global technology and business process services company. As part of its automation suite of solutions, Hexaware has automated the insurance claim status process, improving the current processing times manyfold. Claims status is an inquiry and response communication between a Payer and Policy Holder. A Policy Holder can send a request to a Payer to know the status of their claim, which then gets forwarded to a centralized portal system that confirms multiple Payers' status requests. Digital workers access this centralized portal, process the status request, and provide status responses to the Policy Holder - decreasing the average handling time from 15 minutes to one minute.
"Intelligent automation such as this not only streamlines business processes to ensure accuracy and improve employee satisfaction, but it also reduces operational costs and provides improved trackability and reporting," says Chandru Ramaswamy, Head of Intelligent Automation Services and Banking Operations at Hexaware.
"There's been a huge growth of automation solution providers in just under a decade, which proves that many more enterprises are beginning to embrace such technologies to their own benefits, reducing their dependency on human employees and time."
CMO of OpenBots, Gilberto Marcano, says, "We do our best to ensure business owners, companies, and clients can complete mundane or everyday tasks far more effectively, in an automated way."
Source: OpenBots