Oktopost Strengthens Executive Team to Support Customer Growth
Press Release
•
May 19, 2022
Oktopost expands the executive leadership team with the addition of Tomer Laks as Chief Revenue Officer and Yahav Dagan as Vice President of Customer Success.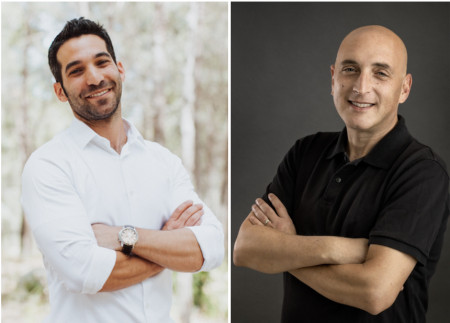 TEL AVIV, Israel, May 19, 2022 (Newswire.com) - Oktopost, B2B social engagement suite that supports modern data-driven organizations, announced the appointment of Tomer Laks as Chief Revenue Officer and Yahav Dagan as Vice President of Customer Success.
With a longstanding relationship with the Oktopost founders and his recent role as a board advisor, Tomer Laks joins Oktopost as the new Chief Revenue Officer. Laks has previously held senior leadership positions focused on business growth and optimization with Philip Morris International, Glassbox Digital, and SimilarWeb.
"This is a rare opportunity to join a company that has both the leadership in a rapidly growing market and also proven success through world-class products and solutions. Over the past few years, the team has built an organization that works hand-in-hand with our dedicated customers. Oktopost's award-winning platform, unrivaled focus on the customer and experienced executive team have propelled the company's growth. It's an ideal time to join Oktopost, and I look forward to helping the company further accelerate its global growth and customer success," says Laks.
Yahav Dagan also joins Oktopost's executive leadership team in a newly created role to lead the global customer success department as Vice President of Customer Success.
Yahav Dagan has over 10 years of experience in the B2B technology industry, developing and implementing customer success strategies and best practices. He also brings vast experience in recurring revenue growth in global SaaS companies. Most recently, Dagan was leading the success teams at Thrive DX SaaS and previously held positions at Namogoo, SimilarWeb, and HPE.
"I'm delighted to be joining and leading Oktopost's Global CSM team at such an exciting time for the business and to be surrounded by such a talented team. Oktopost has been doing an amazing job growing organically which, to me, shows a fantastic product, a great product-market fit, and most importantly a customer-first mindset. Making customers wildly successful is one of Oktopost's core values, and the dedication of every employee to make that happen is not less than amazing," says Dagan.
In addition to these new crucial hires, Oktopost's Chief Executive Officer, Daniel Kushner, also announces the promotion of Colin Day to Managing Director and Vice President of Business Development, taking the reins on strategic partnerships and business growth, as well as Chris Bennett, who has been promoted to lead the global sales team as Vice President and Head of Global Sales.
"I am pleased to announce these strategic hires and promotions to continue the global growth of Oktopost. Providing our customers with the ability to measure their contribution to the success of their organization is our top priority. We're excited to be adding additional experienced resources that will have a direct and positive impact on our global customers," says Kushner.
Source: Oktopost