Tips Offered on How to Buy 11R22.5 and 11R24.5 16 Ply Tires at Wholesale Price Online
Press Release
-
updated: Apr 24, 2017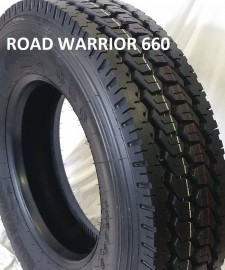 Watertown, MA, April 24, 2017 (Newswire.com) - Trucktiresinc.com offers tips on How To Buy 11R22.5 and 11R24.5 16 Ply Tires at Wholesale Price Online.
Have you ever shopped for truck tires online? E-commerce culture today offers unparalleled convenience in purchasing such goods. You get more choices, better availability and better service when you shop online. In this blog, you will learn how to buy 11R24.5 tires online.
First of all, you need to understand what those numbers mean. There is actually a lot of information packed into this code which is etched onto the tires. 11R24.5 is a standard aspect ratio tire. The "11" here is the nominal tread width of the tire. The "R" stands for radial design, and "24.5" represents the tire diameter in inches. This information helps the buyer to select the right tires for their trucks.
How to buy Wholesale truck tires online for the best sale price
To buy your first tire online, you need to know your truck inside out. Categorize your truck, and find out the size of tires you would need for it. If it is a heavy commercial vehicle, you need to buy according to tire positions. Categorizing your vehicle enables you to make the right purchase. You also need to outline your driving needs. Off-road driving, winter driving, summer driving, etc. are some factors you need to consider.
The above information will help you find the right kind of tires. Discounts offers are the next thing you need to check on the online store. There are often first-buy discounts available with some sellers. Some e-commerce stores have direct ties with manufacturers, which brings the costs down. Look for such stores. Sale price also depends on the services offered by the seller. 
trucktiresinc.com offers a wide variety of tires including 11R22.5 and 11R24.5 16 Ply. RoadWarrior brand also offers a wide variety of tread design, Steer Tires pattern 600, All Position pattern 366, Drive rear tires pattern 660 closed shoulder, Drive rear pattern 617 closed shoulder, and drive pattern 607 open shoulder, the average price is $300 per tire, with free shipping by trucktiresinc.com.
Other sizes available on trucktiresinc.com are: 215/75R17.5, 235/75R17.5, 225/70R19.5, 245/70R19.5, 265/70R19.5, 285/70R19.5, 255/70R19.5, 275/70R22.5, 295/75R22.5, 295/80R22.5, 315/80R22.5. 
Purchasing tires online is an excellent option if convenience, value, and savings are your priorities. 
About Road Warrior Tires:
Road Warrior Tires, founded in 1998, specializes in developing and manufacturing Tires for Trucks and Excavation Equipment. We have advanced tire production, development, and testing as well as professional engineers and management teams. We have a competitive warranty system and production of all-steel radial TBR tires of 8 Million pcs/year. Our Road Warrior brand tires have been distributed in over 20 countries. Now we are working to expand our product into more markets. Please contact us to learn how you can join our distribution channel in your state, region or country.
Source: trucktiresinc.com
---
Categories: Retail, Transportation, Distribution
Tags: 11R22.5, 11R24.5 315/80R22.5, 225/70R19.5, 245/70R19.5, 255/70R22.5, 295/75R22.5, 295/80R22.5
---