NYC Public Assistance Movers Offer Free Services for Eligible Applicants
Press Release
•
updated: Jun 29, 2021
Bennett Movers provides free services for those who qualify for HRA moving assistance.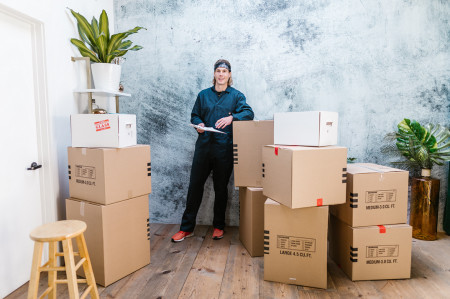 HEMPSTEAD, N.Y., June 29, 2021 (Newswire.com) - Bennett Movers, a New York moving company that specializes in evictions for both residential and commercial properties, recently established a team of public assistance movers to offer free moving services to those who qualify for HRA moving assistance.
The team at Bennett Movers acknowledges that moving can be difficult to go through and is quite time-consuming considering the eviction process in New York. There are numerous laws and regulations, along with a lengthy documentation process. The company is fully licensed and insured to handle eviction cases, even helping customers by providing the necessary paperwork required by courts, banks, and tenants throughout the eviction process.
To further ease customers through the process, Bennett Movers makes it their top priority to help with packing, moving, storage services, and the eviction process itself. High-quality packing materials are used to keep deliveries safe and secure, and their teams stay up-to-date on legal requirements and sheriff's policies that precede eviction moves. Recently, the company has emphasized the help of their public assistance movers in eligible cases. This means that if a customer qualifies for HRA moving assistance, Bennett Movers will provide free transportation and storage for those who cannot afford it. Bennett Movers is also among the few emergency movers in NYC and assists low-income families or individuals, victims of abuse, and more.
After 25 years of experience in moving residents during the most difficult of times, Bennett Movers has the skills and eviction expertise for any tenant or landlord. Their teams are fully licensed, insured, and capable of walking customers through the necessary paperwork. Additionally, the company is one of the few moving companies that accept public assistance and offers free storage for the homeless in New York City.
Interested readers are invited to visit https://www.bennettmovers.com/ for more information or a free quote.
About Bennett Movers
Bennett Movers is among the few public assistance movers that support qualified HRA candidates with free moving assistance, serving the counties of Northern New Jersey, Westchester, Nassau, New York, Bronx, Queens, Richmond, and Brooklyn. Tenants or landlords in need of a move due to eviction, in the case of an emergency, or for HRA moving assistance can contact the company by filling out a quick submission form.
Source: Bennett Movers