Bennett Movers Announces New Eviction Cleanout Services, the Latest Addition to Their Eviction-Based Moving Operation
Press Release
•
Dec 21, 2021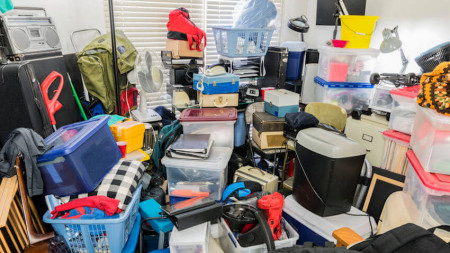 NEW HEMPSTEAD, N.Y., December 21, 2021 (Newswire.com) - Bennett Movers, a team of local eviction movers in NY, is now offering experienced and reliable eviction cleanout services to help expedite the rental turnover rate, and to make the moving process significantly easier. The team is fully licensed, insured, and equipped to deal with New York eviction, from the moving process to filing the correct legal documents necessary with these events. By now offering eviction cleanout services, Bennett Movers seeks to prioritize a smoother transition for their clients and will collect or reallocate anything that previous tenants have left behind.
This includes, but is not limited to, remaining furniture, home items, clothing, trash, and food items. They will also remove other types of fixtures that need to be taken from the property in order to support future tenancy, such as soiled carpets, broken doors, and appliances that need to be removed so that any necessary repairs can occur.
Bennett Movers is trained on the various laws and regulations that apply to evictions—including what items can be disposed of and what items have storage requirements for potential pick up by former tenants. They also provide customers with the proper legal eviction documentation and paperwork required by the court, banks, and the local police department to ensure the eviction process is as smooth as possible.
According to Bennett Movers, the team believes that if anyone is looking to begin the eviction process, it's important to know that there is someone they can call for help. Bennett Movers has spent nearly three decades becoming eviction moving and storage experts, and are now expanding their skills into cleanout services.
Readers interested in foreclosure cleanout or decluttering services in NYC, are advised to contact Bennett Movers for any questions or comments, or to familiarize themselves with the various eviction moving prices.
About Bennett Movers
Moving services in NYC can be incredibly stressful and overwhelming for landlords and property owners, and it's important to hire a reputable and reliable service that can alleviate some of the worries and burdens. Bennett Movers has established themselves as the #1 company to call in these circumstances, to provide communities in New York and northern New Jersey with the professional help they need for a smooth transition.
Source: Bennett Movers