Bennett Movers Offers Stress-Free Eviction Services for NYC Property Owners
Press Release
•
Apr 6, 2023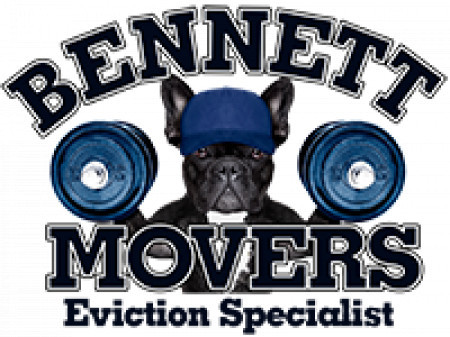 HEMPSTEAD, N.Y., April 6, 2023 (Newswire.com) - Bennett Movers, a professional moving company serving the New York City area and surrounding neighborhoods, has announced its comprehensive eviction services for property owners and landlords dealing with tenants in breach of their contracts. As a reliable and experienced service provider, Bennett Movers aims to simplify and streamline the eviction process, ensuring landlords can regain control of their properties without unnecessary stress.
Bennett Movers specializes in providing eviction services to various customers, including residential landlords, commercial property owners, real estate and bank-owned properties, as well as property management companies. By offering assistance throughout the entire eviction process, the company ensures property owners are well-supported at every stage.
In line with the New York eviction process, Bennett Movers helps landlords file eviction lawsuits and obtain necessary warrants to enforce the eviction. With an in-depth understanding of the legal process and a commitment to offering hassle-free solutions, the company has become a trusted partner for property owners in need of eviction support.
Their team of experienced professionals is trained to handle delicate situations with discretion and professionalism, minimizing any potential conflicts between landlords and tenants during the eviction process. Bennett Movers also ensures that all belongings are safely and securely packed, transported, and stored until the eviction is completed, allowing property owners to focus on regaining control of their properties.
In addition to eviction services, Bennett Movers provides a range of moving and storage solutions for both residential and commercial clients. Their full-service moving options include packing, transportation, and short-term storage, ensuring a smooth transition for clients during an eviction or any other moving situation. The company also offers HRA moving assistance for qualified individuals at no cost.
Property owners seeking to work with Bennett Movers can expect efficient, professional, and stress-free service as they navigate the eviction process. Interested parties are encouraged to visit the company's website for more information or submit a form for a free quote.
Bennett Movers proudly serves a variety of communities and neighborhoods in the New York City area, including Northern New Jersey, Westchester County, Nassau County, New York County, Bronx County, Queens County, Richmond County (Staten Island), and Kings County (Brooklyn). With a strong commitment to customer satisfaction and a proven track record of success, Bennett Movers is the go-to choice for eviction services and moving solutions in the region.
For more information, visit www.bennettmovers.com or call (800) 924-2900.
About Bennett Movers
Bennett Movers is a professional moving company serving the New York City area and surrounding neighborhoods. With a focus on providing stress-free eviction services and comprehensive moving solutions, the company has earned a reputation for excellence and reliability. By prioritizing customer satisfaction and offering tailored solutions for a variety of moving needs, Bennett Movers has become a trusted partner for property owners and individuals in need of moving assistance.
Source: Bennett Movers