NovaCopy Acquires Atlanta-Based Kopier Net
Fourth Acquisition for NovaCopy in the Past Year Continues Company Expansion
Press Release
-
updated: Nov 10, 2017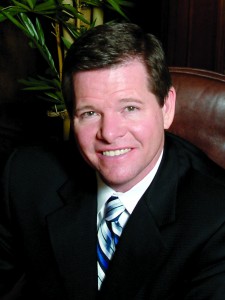 Nashville, TN, November 9, 2017 (Newswire.com) - NovaCopy, award-winning provider of Managed IT and Printer Services, has announced the purchase of Kopier Net, an established, independent copier dealership servicing the greater Atlanta, GA area.
"For over 20 years, Kopier Net has built a professional and well-respected reputation throughout the greater Atlanta area with its customers and the local business communities," said NovaCopy CEO Darren Metz. "We are very excited for both companies as we move forward."
With the acquisition, NovaCopy will retain the Kopier Net name, office in Marietta as well as its staff.
"Customer satisfaction is very important to NovaCopy and it is our goal to retain the relationships that have already been created," said Benny Malicoat, NovaCopy's GA & East TN District VP. "We truly believe it is essential to have Kopier Net's team on board to help make this a success for everyone involved."
An industry-leading Managed IT and Print Service provider offering on-site and remote support of network infrastructure and peripherals, NovaCopy is recognized by Inc. Magazine as one of the fastest growing companies in the United States with 12 branches throughout the South and revenues of $80 million.
"NovaCopy is an industry leader who has been working with customers in Georgia for over 10 years," said Ted Kolwicz Kopier Net's CEO. "Together, the Kopier Net team and NovaCopy will be able to offer enhanced service and even more state-of-the-art equipment and solutions to the greater Atlanta business communities. We're definitely looking forward to the next 20 years."
Founded in 1998 in Memphis before moving its headquarters to Nashville in 2004, NovaCopy is continuing with plans to expand its footprint throughout the South. This is the fourth acquisition for NovaCopy within the past year. The acquired companies include: PBMIT Business Solutions in Knoxville, TN; South Mississippi Business Machines in Hattiesburg, MS; CSS Document Solutions in Meridian, TN; and most recently Kopier Net.
"As we seek to grow throughout the South, we're reminded of NovaCopy's mission to flourish as a team by delivering caring, efficient service and support to our customers and to each other," Metz said. "We deliver outstanding equipment and service performance beyond our customers' expectations, with the fastest on-site service available. And, that's what sets us apart from all the rest."
Source: NovaCopy, Inc.
Share:
---
Categories: Business Technology, Marketing, Printing
Tags: Acquisition, Atlanta, Kopier Net, Managed IT, NovaCopy, Printer Services
---