NorthGravity Announces the Release of a Reinforcement Learning Model Within the NorthGravity Platform
Press Release
•
Jun 22, 2022
Applying Reinforcement Learning Pipelines to Time Series Datasets.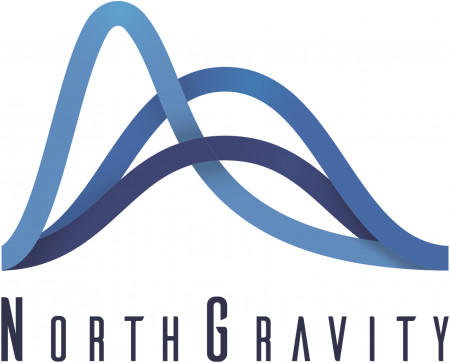 CHICAGO, June 22, 2022 (Newswire.com) - NorthGravity, a leading Data Automation/AI software, today announced the release of a Reinforcement Learning model within the NorthGravity Platform (NGP). By integrating Reinforcement Learning, clients are able to test and integrate deep learning alongside the currently established 100+ core tasks for data collection, analytics, and distribution within the NGP.
"We're excited about the release of Reinforcement Learning capabilities in the NorthGravity Platform," said Travis Nadelhoffer, CEO of NorthGravity. "Reinforcement Learning allows users to apply deep learning and customize what success looks like, ultimately, achieving a more focused result."
What is Reinforcement Learning?
Reinforcement Learning is a deep learning training method based on rewarding desired behaviors and/or punishing undesired ones. In general, a reinforcement learning agent is able to perceive and interpret its environment, take actions and learn through trial and error.
Reinforcement learning has many applications including NLP, Autonomous Cars, Image Processing, Business Management, Education, Energy, Finance, and many more. In the context of forecasting time series within finance, reinforcement learning is achieved by having an agent trade an asset for a specified period of time within the environment (which in this case is a real trading simulator), and then check what kind of trade logic led to the biggest profit, which is the reward function in this case.
How is it different from traditional Machine Learning methods?
Machine Learning-based trading signals are based on two types of algorithms: classifiers and regressors. Classifiers put current market situations into bullish or bearish categories, outputting Long and Short signals respectively, while regressors estimate the price of an asset for a specified time in the future. Classifiers are optimized to maximize the number of times they are right, and regressors try to get as close as possible to the actual future price with their predictions.
For reinforcement learning, the "reward" is customizable - it can be programmed to maximize profit, Sharpe ratio, information ratio, and others. Therefore, Reinforcement Learning may produce lower accuracy, but the winning trades may outperform the losing ones, resulting in greater potential rewards. Customization of reward functions is definitely one of the biggest upsides to applying reinforcement learning.
What will production Reinforcement Learning look like within NorthGravity?
Pick the input dataset.
Select a target dataset.
Run the Optimization.
Receive the trained model which can be used in forecast mode.
Schedule or trigger forecasting pipeline.
Receive the results on the desired schedule.
Why should you care?
Successful Machine Learning adoption has a proven positive impact on revenue and a clear cost reduction fueling companies to lap their competitors.
About NorthGravity
The NorthGravity Platform (NGP) helps companies utilize Data Flow Automation and Machine Learning at Scale, creating a competitive advantage for their business. Contact us info@northgravity.com or NorthGavity
Source: NorthGravity
Tags