NorthGravity Announces Integration With AWS Data Exchange April 27th, 2021
Press Release
•
updated: Apr 27, 2021
Organizations can now seamlessly discover and combine third-party data with their own data in the NorthGravity Platform to perform advanced data science and analytics at scale.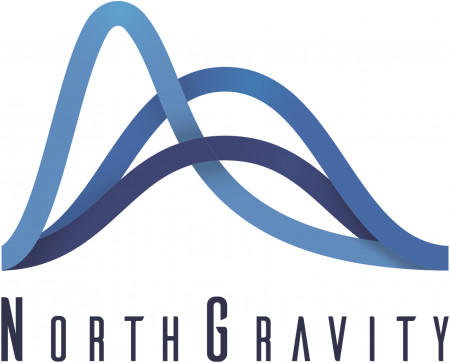 CHICAGO, April 27, 2021 (Newswire.com) - NorthGravity, a leading AI cloud platform, today announced their integration with AWS Data Exchange, a service that makes it easy for millions of Amazon Web Services (AWS) customers to securely find, subscribe to, and use third-party data in the cloud. By integrating the AWS Data Exchange catalog of thousands of third-party data products from hundreds of data providers into the NorthGravity Platform, organizations can now more easily discover and combine their internal data with third-party data products and seamlessly perform data science and advanced analytics to gain deeper, more actionable insights.
"We're excited about our collaboration with NorthGravity to make it easier for customers to discover and test thousands of data sources directly in the NorthGravity Platform," said Arif Razvi, Worldwide Leader, Channels & Programs, AWS Data Exchange, AWS. "Doing so allows customers to achieve their data-driven business outcomes faster."
This integration between NorthGravity and AWS Data Exchange, which includes pre-built data pipelines, makes it easy for data subscribers to discover, onboard, test, transform, and combine data from third-party data providers and turn them into actionable insights. Data access and data science provide a tailwind for organizations to stay ahead of the competition. Bypassing the common roadblock of gaining access to data sets can amplify the client's competitive advantage.
"Combining third-party data with existing data sets democratizes a holistic data set that can lead to sharpened insights. AWS Data Exchange can empower organizations to easily discover, purchase and ingest new data sets from data providers," said Travis Nadelhoffer, CEO of NorthGravity. "We have worked with AWS from the inception of NorthGravity. Integration with AWS Data Exchange is the next step in our collaboration that will unlock additional value for organizations by giving them the ability to add new third-party data sets and apply data science and advanced analytics."
NorthGravity enables industry-leading organizations to make data-driven decisions. With AWS Data Exchange, the process of onboarding and analyzing new third-party data is easier to implement and test. NorthGravity's support for AWS Data Exchange is available immediately. For more information, visit northgravity.com.
About NorthGravity
The NorthGravity Platform helps companies utilize Machine learning at scale creating a competitive advantage for their business. The NorthGravity Platform includes a cloud data warehouse, ELT framework, dataflow automation, self-service ML insights, and global data governance. The combination of NorthGravity's Platform capabilities fuels data-driven decisions across the organization, and the adoption of machine learning to outpace the competition.
info@northgravity.com
Source: NorthGravity