Newlyweds Asking for Cash to Pay for Student Loan Debt, According to American Financial Benefits Center
Press Release
•
updated: Sep 20, 2018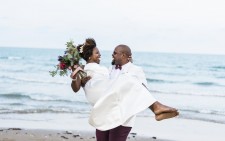 EMERYVILLE, Calif., September 20, 2018 (Newswire.com) - Shifts in perceptions and realities about relationships, personal finance and the overall economy have prompted more newlyweds to ask for cash for wedding gifts. Though some members of previous generations may find the practice objectionable, since 2013, the number of couples asking for cash has doubled from three percent to six. With ballooning home prices and student loan debt, many couples view cash as more pragmatic, especially since many couples have lived together already. For these couples, money for a honeymoon, house down payment or to pay off debt, especially student loan debt, is a much better choice. American Financial Benefits Center (AFBC), a document preparation company that helps student loan borrowers apply for federal income-driven repayment plans (IDRs), encourages borrowers to look at the possibility of a federal repayment program to possibly free up money for other purposes.
"It's smart for newlyweds to ask their guests for gifts that will be most beneficial but unfortunate that so many feel the need to pay down their student debt," said Sara Molina, manager at AFBC. "Our clients understand the relief of finding the right IDR that can possibly lessen the burden of steep monthly payments."
It's smart for newlyweds to ask their guests for gifts that will be most beneficial but unfortunate that so many feel the need to pay down their student debt.

Sara Molina, Manager at AFBC
Though only six percent of couples requested cash in 2017, the practice seems to be steadily gaining traction. And of those couples, 14 percent used these funds to pay off debt, at least some of that student loan debt. Along with housing prices, student loan debt, both total and per capita, has increased dramatically over the last decade. Factors such as increased cohabitation prior to marriage, which is up by nearly 30 percent since 2007, and the increasing age of couples getting married for the first time, up three years since 1990, mean that many couples already own many household items they previously asked for in a registry.
Wedding gifts are historically attached to the ancient tradition of dowries, sending land and money from a bride's family to the groom's family and building alliances forged in resources and familial ties. In the Renaissance, the bride arrived at the home of her betrothed with an ornate marriage chest filled with valuables. It is not surprising that the gift registry at a department or specialty store, an evolution from that long-standing practice, is itself evolving to help couples pay for honeymoons, a down payment on a house or to pay off overwhelming student loan debt.
IDRs are alternative repayment options for federal student loan borrowers whose payments are high compared to their income and family size. Such plans calculate payments based on discretionary income and can potentially end in forgiveness after 20 to 25 years in the program.
"Marriage is such an encouraging, optimistic leap of faith," said Molina. "We hope that our clients take advantage of any payment reduction they may have received in an IDR to build the life and home that they and their partner have always hoped for."
About American Financial Benefits Center
American Financial Benefits Center is a document preparation company that helps clients apply for federal student loan repayment plans that fit their personal financial and student loan situation. Through its strict customer service guidelines, the company strives for the highest levels of honesty and integrity.
Each AFBC telephone representative has received the Certified Student Loan Professional certification through the International Association of Professional Debt Arbitrators (IAPDA).
American Financial Benefits Center Newsroom
Contact
To learn more about American Financial Benefits Center, please contact:
American Financial Benefits Center
1900 Powell Street #600
Emeryville, CA 94608
1-800-488-1490
info@afbcenter.com
Source: American Financial Benefits Center
Related Media
Additional Links