New Research: Cracking the Code: Adapting a B2B Marketing Strategy for the Complex Prospect Journey
What capital equipment, enterprise software and business services buyers think, do and feel before contacting potential vendors.
Press Release
-
updated: Dec 5, 2016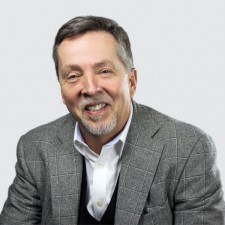 Rochester, New York, December 5, 2016 (Newswire.com) - B2B prospects' journeys are not fully understood by both the sales and marketing teams at sellers' organizations. This was one of several findings revealed through new research conducted by Catalyst, a marketing agency that helps businesses develop compelling ways to engage their customers at every stage of the pipeline.
"Our findings validated that prospects' journeys were very complex, involved many parties, were often exhaustively time-consuming, and were rarely linear," said Jeff Cleary, managing director, who led the research study.
The study also showed that, for vendor research, key decision makers were rarely the C-suite. In most cases, it was a subject matter expert. In particular, larger-scale purchases were designated to research teams.
"This finding is significant," said Cleary, "because it is critical to understand the full landscape of all those involved in the purchasing process. If your communications are aimed primarily at the C-suite, they may fail. It is simply too early in the buying cycle to engage senior decision makers."
Cleary also said that understanding prospects' sense of urgency was critical. "This is an important distinction for sales and marketing teams, because it should dictate the amount of effort expended on the prospect," he said.
Because B2B sales cycles are long, the research aimed to uncover insights about the process prospects go through prior to engaging with potential sellers. Panelists were asked these questions:
How do you choose a prospective vendor for your consideration set?
What is your pre-engagement research process like? What successes and challenges do you have?
What information do you need during this time and is it readily available?
How do you obtain this information?
Who is involved?
Why would you eliminate a prospective vendor from consideration?
At what point do you engage a potential vendor? Why then?
"It's today's conventional wisdom that prospects conduct around two-thirds of vendor research online and through referrals," Cleary said. "Our mission was to find out what happened before vendors were contacted: what the buying journey was like, who was involved, and how vendors could insert themselves into the buying process earlier in the cycle."
To read an executive summary of the research, visit http://www.catalystinc.com/demand-generation/cracking-code-pre-sales-engagement/.
To obtain the full research report at no charge, and to discuss how its findings can impact an organization, email Jeff Cleary: jcleary@catalystinc.com or call 585.453.8309.
About Catalyst
Catalyst (www.catalystinc.com) is a marketing agency that helps businesses develop compelling ways to engage their customers at every stage of the pipeline. This is done by using analytics to identify best customer targets and empowering the sales force to focus on those customers. Intellectual curiosity and inquisitiveness is applied to create the right content and messaging to drive customers toward purchase. It is called Science + Soul.
It's a powerful combination that improves clients' marketing, because it aligns the company's sales process with the customer's buying needs and measurably increases revenue.
Headquartered in Rochester, New York, B2B clients have included Kodak, Kodak Alaris, Océ Business Systems (now a Canon company), Hewlett-Packard, Heraeus Kulzer, Ricoh, Sanofi, Xerox, Xeikon, Johnson & Johnson Ortho-Clinical Diagnostics, Thermo Fisher Scientific, Pitney Bowes, Carestream Health, and many others.
Press Contact:
Robyn Kahn Federman
Catalyst
585.453.8358
Robyn.Federman@catalystinc.com
Follow us on:  Twitter  LinkedIn
Source: Catalyst
Share:
---
Categories: Business Development, Business News, Business to Business, Marketing, Sales and Re-sale, Enterprise Content Management (ECM)
Tags: B2B, business to business, content development, content strategy, customer journey, demand generation, lead generation, lead nurturing, marketing, prospect journey, sales
---