Traditional Retailers Must Adopt Pizza Delivery Sales Model, Says New Research From Catalyst
Press Release
•
updated: Mar 22, 2017
Buyers want delivery as fast and convenient as ordering a pizza, along with free returns … and they don't want to interact with salespeople.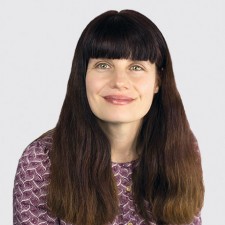 Rochester, New York, March 22, 2017 (Newswire.com) - ​​Convenience, better deals, crowds, and the desire for instant gratification have driven more customers online, but savvy traditional retailers can still win the retail game by creating more personal, efficient and unified customer experiences, according to a new research study by Catalyst, a marketing agency specializing in the retail sector.
The Pizza Delivery Model: How Brick-and-Mortar Stores Can Win the Retail Game explores consumer shopping behaviors across multiple channels to better understand the value of the brick-and-mortar store experience, with the goal of helping retailers compete more effectively. The study comprised one-hour online focus groups of 55 geographically diverse, multi-channel retail shoppers who had made at least one large purchase in the last year.
"To prevail, retailers need to focus on making shopping as convenient as possible and delivery as fast as delivering a pizza."

Tara Litchfield, Director of Experience Design, Catalyst
"We found several overarching motivators that drove customers to brick-and-mortar stores," said Tara Litchfield, director of experience design, who authored the study. "First and foremost, convenience, not surprisingly. But what was surprising was the extent to which efficiency motivated shoppers. And by that, I don't mean efficiency for the store. I mean efficiency for the customer," she said.
For example, Litchfield said, most customers hated to wait. They would happily use self-checkout when they didn't have questions, when the technology was easy to use, and most important, when there wasn't a line.
"What's efficient for the store is not always efficient for the customer," Litchfield said. "Stores would be wise to look at their POS practices from the customer's vantage point rather than their own," she said.
Convenience is paramount, she said, and Amazon wins.
"Today's busy customers want to make as little effort and commitment as possible, and they want free shipping and free returns for an extended period," Litchfield said. "They also want an experience with the product, not the salesperson – pushy salespeople were a real turn-off," she said.
But customers were not always looking for the lowest price. It was more important to buy a quality product from a reputable company than to get the lowest price.
In order, Litchfield said, the top five motivators were convenience, efficiency, good customer service, and product quality, with value for the money pervasive to all.
In addition to an exploration of the top retail shopping motivators, the study outlines the typical customer shopping journey and identified specific opportunities for retailers to insert themselves into each stage more effectively. Throughout the report, quotes from actual shoppers reinforce the study's findings.
"Brick-and-mortar retailers are still relevant, and in some cases are the preferred option," Litchfield was quick to point out. "A quality product at the best price is the goal, and efficiency, convenience and customer service are the key differentiators.
"To prevail, retailers need to focus on making their omnichannel experience efficient and convenient from the customer's perspective, and provide the best customer service possible.," she said. "In other words – make shopping as convenient as possible and delivery as fast as delivering a pizza."
To receive a copy of the research at no charge, contact Christian Banach at 585.453.8313 or email: cbanach@catalystinc.com.
About Catalyst
Catalyst (www.catalystinc.com) is a marketing agency that combines complex data analysis, experience design and marketing technology to develop more profitable customers. It's a powerful combination of Science + Soul that yields deeper insights, better solutions and better marketing results.
Headquartered in Rochester, NY, our clients include AAA, ACI Worldwide, American Family Insurance, Embrace Home Loans, Kodak, Kroger, Kulzer, Preferred Mutual, TTI Floor Care North America, University of Rochester, Valvoline Instant Oil Change, and Xeikon, among others.
Press Contact:
Robyn Kahn Federman
Catalyst
585.453.8358
Robyn.Federman@catalystinc.com
Source: Catalyst
Additional Links