New Plumbing Innovations Change the Way Homeowners See the Value of Plumbing in Their Home
Press Release
•
Sep 24, 2016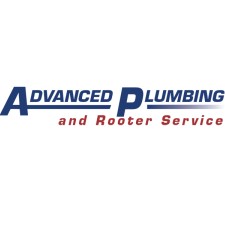 San Ramon, California, September 24, 2016 (Newswire.com) - When you think of home technology that improves the quality of life for homeowners and adds value to new homes and remodel projects, plumbing innovations are probably not what comes to mind. However, technological innovation in the realm of plumbing is promoting rapid improvements in the home, and plumbing is increasing in relevance to homeowners and businesses alike. New innovations in plumbing are gaining more and more attention from homeowners and contractors due to their improved approach to comfort, technological innovation, sanitation, and environmental conservation.
The plumbing industry has seen growth over the past few years, and expects to see more in the future with ongoing innovation and modernization increasing the appeal of plumbing technology in home remodels and renovations. The home remodel sector is seeing major growth as a consequence of increasing home value, particularly in the Bay Area, and homeowners desire to capitalize on this. The plumbing industry is clearly growing with the remodel sector. Research from the Freedonia group reports that the plumbing fixtures and fittings market "is projected to advance 6.3 percent per year through 2017 to $12 billion. The residential market will account for over three-fifths of demand and will see the most rapid gains."
One of the major reasons that plumbing updates in homes are proving so popular, is because they add value to the home, both in terms of financial value of the home and quality of life for the occupants. Kitchen and bathroom plumbing updates and remodel projects are the most popular choice for homeowners, as these projects give the greatest return on investment to the overall home value.
Homeowners want to build smarter, more comfortable and convenient homes, and plumbing in the bathroom or kitchen is the ideal place to start. As a priority, many homeowners choose installing the latest plumbing fittings and fixtures to update their homes, including new toilets and showers, new sinks and new hot water tanks. For older homes that are prone to plumbing issues, repiping is also a popular option.
Not only are recent innovations in plumbing favored for their tendency to add value and comfort to the home, but newer fittings and appliances help to conserve water and electricity, which protects the environment and saves homeowners time and money. With drought spreading across California and not showing any signs of breaking soon, residents in Danville, San Ramon, Pleasanton, Dublin and Livermore are increasingly choosing water–efficient toilets, showerheads, and faucets which save water and expense, and many are available with government rebates for further savings.
With these plumbing trends and innovations becoming of ever increasing importance to homeowners, particularly in the Bay Area, Advanced Plumbing and Rooter, a leading plumbing provider in San Ramon, California, are focused on providing to the consumer demand for greater technology, convenience and environmental consciousness when it comes to plumbing. Offering modern and technologically advanced techniques such as trenchless sewer repair and provision of on-demand or tankless water heaters, Advanced Plumbing and Rooter helps to keep homes in the Bay Area on the forefront of plumbing technology.
Contact Advanced Plumbing and Rooter today to find out what modern plumbing innovation could do for your home's comfort, value and environmental sustainability.
Source: Advanced Plumbing and Rooter