New Partnership Brings Workface Planning & Certification to Middle East
Press Release
•
updated: Oct 20, 2020
Concord Academy and BlackSmithSoft join forces to make world-class Advanced Work Packaging and Workface Planning training available to capital project professionals in the Middle East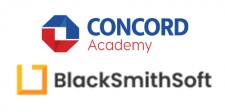 PALO ALTO, Calif., October 20, 2020 (Newswire.com) - Concord Academy and BlackSmithSoft are pleased to announce a new partnership that will make world-class training available to capital project professionals across the Middle East.
This partnership positions BlackSmithSoft as the first authorized reseller of Concord Academy courses in the Middle East and Kazakhstan, bringing high-caliber, proven training opportunities to the capital projects sector through an accessible, affordable online platform.
"The biggest pitfall in implementing Advanced Work Packaging (AWP) and Workface Planning (WFP) is to assume that policies, procedures, and technology are enough. AWP is an art as much as a science, and the art starts with people and how ready they are," said Che Kassouf, VP Operations at BlackSmithSoft.
"What is key is to be ready beforehand with the proper training and tools. This is why at BlackSmithSoft we have partnered with the Concord Academy to broaden and complement our WFP cloud offering with Concord's certified training solutions."
BlackSmithSoft provides cloud-based project management tools that improve visibility and predictability across the entire project lifecycle. The company's products are used by contractors, owners and project management professionals on commercial, infrastructure and industrial building projects across the Middle East and beyond.
The Concord Academy is the world's first self-paced, interactive, virtual certification program for capital project professionals. Flagship courses include Advanced Work Packaging and Workface Planning, offering foundational, standardized training in key concepts and practical applications.
"Our core mission is to educate and empower people who work on capital projects, no matter where they live or who they work for. Partnerships with technology companies like BlackSmithSoft helps us achieve this goal," Concord Academy Director Olfa Hamdi said.
"Concord training is designed to provide a comprehensive, standardized education in modern capital project management practices. We're working hard to secure our position as the go-to- choice for professional certification in our sector, and our new partnership with BlackSmithSoft is a big step in the right direction."
Hamdi and Kassouf will kick off the partnership with a free educational webinar on October 21. Together, they'll explore best practices for workface planning and advanced work packaging on Middle East EPC projects. Click here to register: https://register.gotowebinar.com/register/1016951908382698251
About BlackSmithSoft
BlackSmithSoft provides a cloud-based platform that combines all project-essential elements in one place including BIM or 3D models, schedules, bill of quantity, costs, budgets, documents, field progress, and dashboard reporting. We enhance the way you build by providing more visibility over the whole construction process from office to field and back. https://blacksmithsoft.com
About Concord Academy
The Concord Academy offers the world's first self-paced, online, purpose-built certification program for capital project professionals. Rooted in the principles of Advanced Work Packaging, Concord's certification program is designed to empower individual practitioners and capital project organizations with high-quality, accessible education and training. https://tconglobal.com/certification
Media Inquiries
Aaron Barreiro
1-800-982-6609
info@tconglobal.com
Source: Concord Academy