Concord and Centrale Lille Launch Joint Certification Program
Press Release
•
Apr 5, 2023
Prestigious European engineering school will become the world's first post-secondary institution to incorporate Concord's groundbreaking Advanced Work Packaging training program into its core engineering curriculum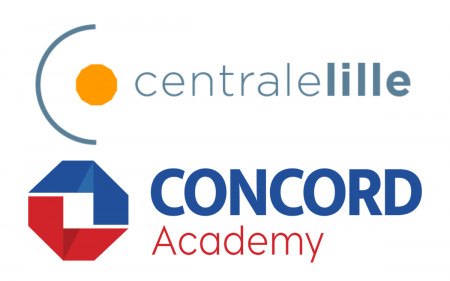 WASHINGTON, April 5, 2023 (Newswire.com) - Concord® Academy and Centrale Lille on Monday announced a joint certification program that will see students at the prestigious European engineering school trained in Advanced Work Packaging through Concord's proprietary certification program.
Students will complete foundational training online through Concord Academy and take the exam to become a Concord Certified Advanced Work Packaging Professional®. After completing the online training, the students will explore the practical application of the AWP methodology through in-person lectures and practical case studies as part of the school's Construction 4.0 curriculum.
"Our students are some of the brightest in Europe, and they demand excellence from us as educators, so we are always looking to the future to identify the skills and knowledge they will need when they enter the workplace," said Professor Zoubeir Lafhaj, chair of Centrale Lille's Construction 4.0 section.
"Advanced Work Packaging is quickly becoming best practice in capital construction, and we anticipate this will expand to other areas as well, including commercial and even residential construction. Centrale Lille is already the recognized leader in Construction 4.0, so embracing AWP is a natural fit for us. We want our students to have the first-mover advantage."
Concord CEO Olfa Hamdi said the announcement is the culmination of many years of work to standardize Advanced Work Packaging protocols, develop and test a core curriculum, and validate the high quality of Concord Academy programs through ISO 9001 certification.
"Most capital project organizations continue to deliver capital projects late and over-budget because leaders are hidebound by traditional project delivery methods — methods that were imported from other sectors and have never really worked for capital projects," Hamdi said.
"If we want to start delivering capital projects on-time and on-budget, we need a revolution. We need to train the next generation of engineering students in construction-driven capital project delivery methods, like Advanced Work Packaging and Predictability Thinking™. Bringing AWP into educational institutions is a big step forward."
About Centrale Lille
Founded in 1854, Centrale Lille is a renowned graduate engineering school that attracts the best and brightest from across Europe and around the world. It offers a range of Master Degrees and Doctoral programs in engineering and related domains.
About Concord®
Concord is a pioneering U.S.-based certification and consulting company focused on supporting organizations as they implement Advanced Work Packaging and Predictability Thinking™ on capital projects around the world.
Source: Concord Project Technologies