NETSHIELD Corporation Appoints Renee Guttmann as Director
Press Release
-
updated: Apr 10, 2018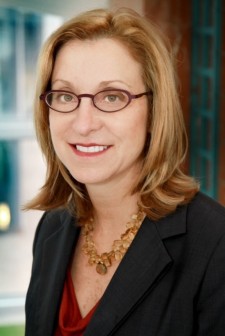 NASHUA, N.H., April 10, 2018 (Newswire.com) - Today NETSHIELD Corporation's President & CEO, Ed Wall, announced that the Company's Board of Directors has appointed Ms. Renee Guttmann as a Director and welcomed her to the company.
In his announcement to the company, CEO Ed Wall said "NETSHIELD is very fortunate to have Renee Guttmann joining our Board of Directors. Renee is a visionary in the Cyber Security world and has been an extremely successful practitioner for many years. She brings a fresh perspective to our board as an experienced corporate CISO, who understands the challenges that businesses face today in safeguarding their data."
Director Renee Guttmann commented "I'm very pleased to be joining NETSHIELD's Board of Directors. This company offers common sense solutions with their suite of tested and reliable products that are agentless and non-in-line, making deployments simple and stress free. Their global market penetration is impressive and I'm looking forward to working with the Board and the CEO in taking NETSHIELD to the next level."
Director Renee Guttmann is an experienced Chief Information Security/IT Executive with years of experience leading risk management programs that deliver business results. Renee has established world class information security and privacy programs for Fortune 50 companies. She started her career when computer security was in its infancy. As the industry and risks evolved, she was an early adopter of new technologies and security best practices for secure coding, third party/supply chain due diligence and governance.
She has served as Vice President of Information and Privacy with Time-Warner, as CISO for the Coca-Cola Company, as CISO for Royal Caribbean Cruise Lines, Vice President of Information Risk Management for Optiv and she continues to advocate for global cyber security initiatives. Renee is currently consulting for several innovative companies with solutions to address GDPR compliance and SOC automation. Her recent speaking topics focus on the intersection of cyber and physical security. Renee has been working with global leaders to raise awareness within the Maritime Industry including shipping, oil, gas, port facilities and cruise lines. Renee is passionate about the need to align executives and technical stakeholders. She serves both individuals and corporations by coaching, teaching and connecting interested parties. Renee holds a BA Degree with honors from Wilfrid Laurier University.
For more information, please contact NETSHIELD Corporation at securitysolutions@netshieldcorp.com
Source: NETSHIELD Corporation
Share:
---
Categories: Computers and Software, IT Security
Tags: Breach Prevention, Cyber Security, Network Access Control, Network Security
---