Neoware Inc. Assists Users With Stopping Infringement and Securing Online Property
Press Release
•
updated: Feb 20, 2019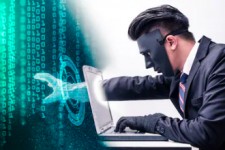 ORLANDO, Fla., February 20, 2019 (Newswire.com) - Past and present Digital Rights Management systems have repeatedly failed consumers, content creators, and distributors. In the face of these struggles, the need for such systems has never been more necessary. Emerging technologies, such as Spatial Computing, rely on the creation of high-value digital assets in order to support the booming demand in Augmented Reality. Unfortunately, modern technology had not presented the tools required to protect and facilitate the transfer of such content...until now.
NeoWare Inc. is creating a decentralized and democratized platform for digital content management and distribution via public blockchain networks. The blockchain will be optimized specifically for the secure ownership and access management of any digital asset using a non-fungible based token, giving users and content creators methods to securely initiate, store, and manage access permissions to their content and IP.
"With Web 3.0 on the horizon, blockchain technology has the ability to cure the symptoms that have plagued the current iteration of the Internet: the absence of security and rapidly disappearing privacy. Data is quickly becoming the most abundant resource on the planet and our DCM tools will empower every user to protect and control their digital assets."
-Caesar Medel, CEO
Components of the NeoWare DCM System include major advances and improvements on present-day technology. The ZIP file standard was conceived in 1991 to provide a standard method of packaging files and directories into a single file primarily for distribution over the Internet. NeoPak will build upon this functionality by introducing blockchain supported secure Public Key Encryption, Identity Management, Digital Rights Management, and Zero Knowledge Proof support. These capabilities are important for support of a decentralized web (Web 3.0) where user information and proprietary data is directly controlled by the user.
NeoWare Inc. specializes in the creation of Spatial Computing software and Digital Content Management systems. White labeled applications utilizing augmented reality facilitate the creation of 3D-digital assets that serve as the initial use case for all blockchain-based content management systems. These Custom AR-Applications drive engagement, build brand loyalty, and boost consumer education through immersive augmented reality interactions.
Source: NeoWare, Inc.
Related Media
Tags
Additional Links