Nederman MikroPul Announces MikroPul-Assist 'Cloud-Based' Service Tool
Press Release
-
updated: Nov 7, 2018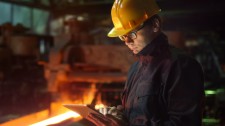 CHARLOTTE, N.C., November 7, 2018 (Newswire.com) - Nederman MikroPul has announced the latest offering to the industrial filtration market, based on its market-leading Nederman Insight platform.
MikroPul-Assist helps industrial plant management and maintenance personnel reduce downtime on critical processes while predicting potential filter performance issues. With MikroPul-Assist, new and existing customers can see critical, real-time performance parameters graphically displayed on a dashboard powered by the Nederman Insight cloud-based application.
Using the data Nederman MikroPul's highly trained technicians advise the filter owner on next steps to ensure continued efficient functionality.
The service is immediately available in Germany, Austria, and BeNeLux and will roll out to other regions at later dates.
All filters can be retrofitted with MikroPul-Assist. Beyond the basic sensor measurements, additional sensors are available to capture other relevant performance data and customers may opt for in-person visits for total confidence in long-term system health.
"Our customers rely on us to be their filter performance partner, and MikroPul-Assist offers the best blend of digital sensing and human expertise in the market," says Markus Schilli, General Manager of Nederman MikroPul GmbH.
For more information, visit https://www.nedermanmikropul.com/insight or call +49 7821 966 0
Marketing Contact:
Ulrike Hoelzl
Direct  +49 7821 966 240
Fax     +49 7821 966 49 240
Ulrike.Hoelzl@nederman.com
About Nederman MikroPul:
Nederman MikroPul is a global organization specializing in industrial air filtration for heavy process industries such as metal production, power generation, mineral processing, chemical industry, and many more. Application knowledge and attention to detail has elevated Nederman MikroPul as an engineering and fabrication leader in the of air pollution control arena.
Source: Nederman MikroPul
Share:
---
Categories: Manufacturing
Tags: filtration, foundry, manufacturing, mikropul, nederman, remote monitoring, smelters
---