MyNetworkOne, LLC Announces New Racing Show
RACE FACE TV: UP & COMING YOUNG NASCAR HOPEFULS WANTED!
Press Release
-
updated: Feb 14, 2017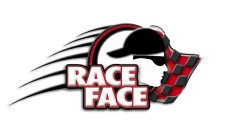 New Port Richey, FL, February 14, 2017 (Newswire.com) - MyNetworkOne, the leading digital sales & marketing products company offering real business solutions for small and medium-sized businesses, announced today through the MNO Productions division, the launch date for the new Internet show, Race Face is March 16, 2017. Race Face is looking for bright new racers that are wanting to share their story, their dream, and their love for racing.  The format for this display of new and young talent over all Internet smart devices, Race Face TV is all about getting young drivers into the spotlight.  Get your race face on!
Are you an up and coming Racer?  Want to be on Race Face TV? Submit application > www.racefacetv.com. 
"MyNetworkOne is enthusiastically expanding for support of local business owners around the USA, by the announcement of Race Face," said Ed Klaameyer, president, MyNetworkOne.  "Race Fans are loyal followers of both drivers and their sponsors. Early promotions for the show indicate huge numbers of fans thirst for the speed and excitement of racing, whether it is go carts, midgets, sprints, trucks or the highest levels of NASCAR and Indy Cars.  Race Face is just one of several new shows under MNO-TV that will offer opportunities for our clients to promote their businesses through affordable, real business solutions offered by MyNetworkOne," says Klaameyer.
The Race Face TV host is Rod Wortham, Founder and CEO of MyNetworkOne. Mr. Wortham has an extensive background in racing with over 20 years of experience and helped many young drivers move through the ranks.  Race Face TV is a way to connect young drivers and race fans from a variety of different racing generas.  "Racing at the top levels has changed over the years. Now racers at the age of 18 are competing at the highest levels and we want to help them create a fan base to assist in attracting team owners as well as sponsors" said Wortham.  Mr. Wortham was also the owner of Young Guns, Inc. Young Guns produced licensed memorabilia for NASCAR drivers under the Race Face brand.
"The Race Face program is using the latest in LIVE Video Streaming to bring the world of racing into the comfort of a home or on any smart device, even those on military assignment -- anywhere in the world!" stated Klaameyer.  
For more information about Race Face and advertising opportunities, please visit www.racefacetv.com/
MyNetworkOne offers a full array of commercial services for every business – from the local small business around the corner to the larger businesses around the country.  Website: www.mynetworkone.com/
Explore all MyNetworkOne employment opportunities…Career Info: www.mynetworkone.com/careers/
About MyNetworkOne, LLC -- MyNetworkOne is a full-service digital marketing agency with account executives throughout the USA and Canada. Our team of developers and designers are focused on delivering affordable, quality digital marketing services that get local small businesses noticed. MyNetworkOne is constantly evolving to address the needs of our clients and in today's world, with the ability to connect using technology, assisting our clients to accomplish their goals from the very best resources available, no matter the geographic location.
                                                                                          ///
MyNetworkOne, LLC ● 6345 Grand Blvd ● New Port Richey, FL 34652 ● www.mynetworkone.com
Source: MyNetworkOne, LLC
Share:
---
Categories: Internet and Streaming Media, Marketing, Multi-Media, Sports-related Business
Tags: Ed Klaameyer, Indy cars, MyNetworkOne, NASCAR, Race Face TV, Racing, Rod Wortham, sprint cars
---