Mortice & Green Wins the 2022 ThreeBestRated® Award for One of the Best Window Repair & Replacement Services in London
Press Release
•
Mar 14, 2022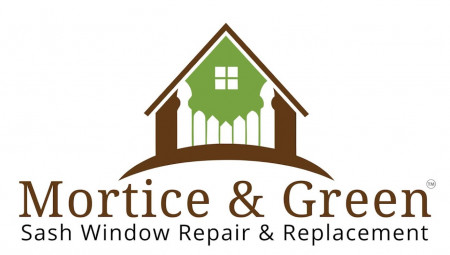 LONDON, March 14, 2022 (Newswire.com) - Windows are one of the most notable features of any home, and if they look stale, the house will too. Like any other part of the house, windows also need constant care to elongate their life. Checking regularly whether the windows are foggy, leaking, cracked or broken, or simply not accomplishing their intended purpose can tell if there might be a need to replace or repair them.
When someone observes issues with the windows, a dilemma arises - should one opt to repair or replace the windows? Purchasing new windows can be a pricey affair (everyone loves new things but sometimes can't afford the 'new' part), but repairs might bring more problems down the road. So how to determine if it's time to replace or repair? The answer hinges on the issues one is experiencing.
The home's windows sustain a fair amount of wear and tear, and sometimes a weather event, a broken tree branch, or merely the age of the window can cause cracks or breakage. Seek advice from reputed and experienced window repair and replacement providers like Mortice & Green, a 2022 ThreeBestRated® award-winning Window repair and replacement company from London. Mortice & Green has provided hundreds of homeowners with viable solutions for repairing their windows along with less expensive alternatives of buying new windows.
What Factors Impact the Cost to Repair a Window?
There are multiple factors to consider when going for window repair that can affect the cost of window repairs. Things like: Material, Window size (the larger the window, the higher the expense), Extent of Wear & Tear, Window Accessibility, and Hardware Availability are some of the things that impact the overall cost of a window repairment.
To make the fitting choice, it will always be a better option to contact a local expert like Mortice & Green with expertise to determine whether to get a window repaired or replaced.
About Mortice & Green - The Original Sash Window Company in London
Mortice & Green is a High Quality, Highly Experienced & Professional Family-owned & -run Window Repair, Refurbishment and Renovation Company. Established in 1994, Mortice & Green is a ThreeBestRated® award-winning sash window company that provides window services throughout London and the surrounding areas. Their services include the manufacturing and fitting of reproduction windows constructed entirely of Oak(Hardwood) and double glazed to match the period and style of the old original windows.
Producing and repairing casement windows, sash windows and wooden doors in their independent workshop, Mortice & Green is a team of highly skilled professional sash window repair experts. They provide high-quality work and excellent one-on-one customer care.
On the Award
Talking about their recently won accolade, the 2022 ThreeBestRated® award for one of the best window fitters in London, Mortice & Green says, "Very proud and honoured. ThreeBestRated® is a reliable place to find genuine feedback on a company, and we're happy to be on the list."
To get in touch with Mortice & Green or know more about them & their services, visit https://morticeandgreensashwindowrepairs.co.uk/.
Source: ThreeBestRated