More Too Life Foundation Plays Instrumental Role in Human Trafficking Bust
Press Release
•
Aug 15, 2023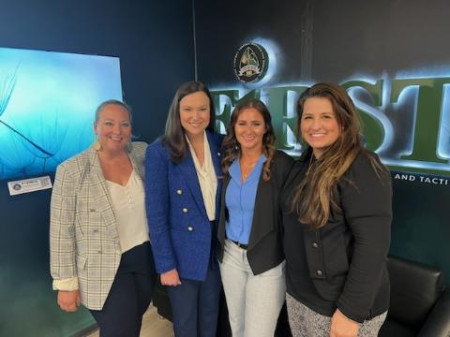 SARASOTA, Fla., August 15, 2023 (Newswire.com) - On Thursday, May 25, Pasco County Sheriff's Office made four arrests in a large-scale human trafficking case that covered several jurisdictions and revealed multiple victims.
Prior to the arrests, Sarasota-based More Too Life (MTL), a dedicated service and advocacy organization working against human trafficking, received a referral for a high-risk female minor in need of intervention services. The youth was paired with an MTL Survivor Mentor and the entire care team, which assists in strategy, as well as the Wraparound Team, which ensures that all points of care that affect the child or adult victim are trauma-informed and encompass mental health, housing if needed, education, advocacy, mentoring, food, and other needed services. "After meeting with the victim, More Too Life's Survivor Mentor quickly knew this was much more than prevention or intervention," said Dr. Brook Bello, More Too Life's founder and CEO.
Dr. Bello goes on to say, "As with all the trained teams at More Too Life, our experienced Survivor Mentor built a trusting relationship with the victim, which was critical in disclosing details about the human trafficking and exploitation she suffered. The victim informed our Survivor Mentor that she met several men violators on dating websites for adults."
More Too Life collaborated with the Pasco County Sheriff's office, which began conducting surveillance on the man, who became a suspected trafficker in its investigations. The efforts revealed multiple other traffickers and victims. This investigation resulted in four arrests. Pasco County Sheriff's Office stated this would not have been possible without the intelligence, advocacy, and services provided by More Too Life, its staff, and its Survivor Mentors.
"We are incredibly proud of our team," continued Dr. Bello. "They were instrumental in the arrests of these four traffickers. Every element of this case clearly illustrates how this crime against humanity takes place across the United States. The complex trauma suffered by its victims must be addressed with extreme sensitivity and care by experienced professionals. This is why More Too Life's victim services are so important, because lives that were once at risk are now safe. We don't just save lives. We give them a future. More Too Life advocates for child victims that no one in the system sees as a victim at first. This is why our partnership, and partnerships in general, with state, federal and NGOs is crucial."
More Too Life is a dedicated service and advocacy anti-human trafficking organization, founded in 2003 by a survivor, Dr. Brook Bello, primarily serving children, youth and young adults. To learn about More Too Life's victim services or prevention and demand programs, please visit moretoolife.org.
Source: More Too Life Foundation