Momentum Toward Change Initiated After Resounding Success of Low Carb USA - San Diego 2016 Conference
Press Release
•
Aug 6, 2016
After bringing together 25 of the world's top medical and scientific minds to discuss how nutrition can treat and prevent serious disease at the largest-ever low-carb conference in San Diego, Low Carb USA has achieved its aim of creating a stir and initiating momentum toward change in the perceptions of what we should eat and the government guidelines that shape those perceptions.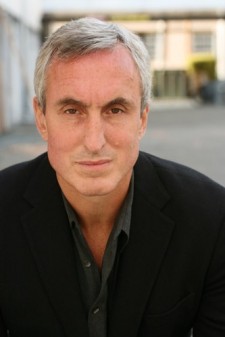 San Diego, CA, August 6, 2016 (Newswire.com) - Low Carb USA, an organization focused on dietary education hosted the largest scientific conference to date on the low-carbohydrate diet, held at the Westin Gaslamp San Diego at the end of July 2016. The atmosphere around the room and the hotel was electric and has instilled renewed determination amongst attendees and speakers alike to go out and help afford change. The dates for next year's event have already been announced, July 27 - July 30 2017.
This year's Speaker Lineup included 25 of the world's leading scientists and professionals, all gathered to highlight the catastrophic failure of the current USDA-HHS dietary guidelines to fight obesity and diabetes in America, and the large body of scientific literature supporting better dietary options. Among the speakers were: Gary Taubes, Dr. Michael Eades, Dr. Eric Westman, Dr. Jeff Volek, Dr. Jason Fung. Dr. Dominic D'Agostino and Ivor Cummins.
Solid new clinical trial research was presented showing how and why these guidelines are in urgent need of radical revision for the sake of population health in the US and across the globe Conference speakers also looked at the many myths that exist about benefits and risks of low-carb, high-fat eating regimens, and explored new advances in the science and practice of these diets.
This conference was even more relevant in the wake of the so-called "fat wars" that have broken out in the scientific community in the UK, following publication of a report by the UK National Obesity Forum, in collaboration with the newly established Public Health Collaboration and international expert support. This report asserted that official dietary guidelines emphasizing low-fat eating are making people fat and sick. The report also says the science of food and nutrition advice to the public has been "corrupted by commercial influences."
A special focus of Low Carb USA was industry influences on US dietary guidelines and how these have adversely affected people's health over the past 40 years. Over 350 people attended the conference and for healthcare professionals, conference registration included American Academy of Family Physicians/American Medical Association Continuing Medical Education (CME) credit. AAFP prescribed CME credit is accepted by the AMA as equivalent to AMA PRA Category 1 Credit.
Source: Low Carb USA
Related Media