Michael Maloof, Jr. Has Been Recognized Among the Top in His Industry by the Expert Network©
The Expert Network celebrates its newest member, Attorney Michael Maloof, Jr.
Press Release
-
Dec 16, 2015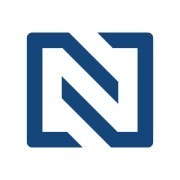 Decatur, GA, December 16, 2015 (Newswire.com) - ​​​​​​Michael Maloof, Jr. , Attorney at Law, Maloof Law Firm, has joined The Expert Network, an invitation only service for distinguished professionals. Mr. Maloof has been chosen as a Distinguished Lawyer™ based on peer reviews and ratings, dozens of recognitions, and accomplishments achieved throughout his career.
Maloof outshines others in his field due to his extensive educational background, and numerous awards and recognitions. He received his undergraduate degree from the Georgia Institute of Technology and his law degree from the University of South Carolina. He is also a graduate of the Bill Daniel's Trial Advocacy Program. Maloof was recently chosen as a Rising Star by Georgia Super Lawyers an award only 2.5% of all lawyers receive. He was selected to the top 10 criminal defense attorneys under the age of 40 in the State of Georgia by the Nation Academy of Criminal Defense Attorneys.
With nine years dedicated to trial law, Maloof brings a wealth of knowledge to his industry, and in particular to his area of specialization, criminal law. When asked what inspired him to pursue this specialization, Maloof said:
"I did the corporate thing and I didn't like it. I enjoy being in the courtroom far more than I do having to do document review. I prefer dealing with people rather than having to work with lawyers on the other side."
As a thought-leader in his industry, Maloof is keenly aware of recent trends in criminal defense. Regrettably, he notes that there has been an erosion of the fourth amendment, where in an effort to make the U.S. safer in the eyes of the public, people have lost many of their privacy rights. He also notes that the public now seems to have a presumption of guilt based on all of the victim advocate commentators and media coverage. As a result, Maloof says that the presumption of innocence is something he must hammer into the heads of the jurors on my cases. 
But Maloof has also noticed positive trends, such as the shift in sentencing of drug related and nonviolent offenses. He noted:
"One promising thing we are seeing is that most of the nonviolent drug offenders we deal with, instead of receiving punishment, are being put in programs to help them with recovery. So a lot of people that are dealing with addiction or psychological issues are being offered a different path. The court is not locking them up like they used to and that's a very good thing for many of our clients."
Maloof is an active member of the Georgia Association of Criminal Defense Lawyers, where he previously served on their  education election committee. He is a member of the DeKalb Bar Association and a member of the young lawyers division where he served as treasurer for a year in DeKalb County.
For more information, visit Mr. Maloof's profile on the Expert Network here: http://expertnetwork.co/members/michael-maloof-jr/334d78353ec41f84​
###
The Expert Network has written this news release with approval and/or contributions from Michael Maloof, Jr. The Expert Network is an invitation-only reputation management service that is dedicated to helping professionals stand out, network, and gain a competitive edge. The Expert Network selects a limited number of professionals based on their individual recognitions and history of personal excellence.
Share:
---
Categories: Criminal Law, Law
Tags: Attorney, Distinguished Lawyer, Georgia, Michael Maloof Jr., Professional Excellence, The Expert Network
---