Michael Ray Alvarez Has Been Recognized Among the Top in His Industry by the Expert Network©
The Expert Network© celebrates its newest member, Michael Ray Alvarez
Press Release
-
updated: Aug 31, 2017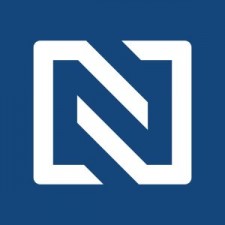 Margate, FL, March 3, 2017 (Newswire.com) - Michael Ray Alvarez, Branch Manager, USA Mortgage, has joined The Expert Network©, an invitation-only service for distinguished professionals. Mr. Alvarez has been chosen as a Distinguished Mortgage Professional™ based on peer reviews and ratings, dozens of recognitions, and accomplishments achieved throughout his career.
Mr. Alvarez outshines others in his field due to his vast experience and outstanding customer service. Michael began his career in 1994 as a broker for residential and commercial loans, then as acting CEO of Value Plus Incorporated for twelve years. Today, as a Branch Manager at USA Mortgage, he has honed an expertise in a broad range of loans and upholds a commitment to providing his clients with the best possible chance of achieving their family or business goals. His nuanced understanding of the mortgage industry and his talent for negotiating the world of loan approval helps him not only serve his clients but also to educate them so they can make empowered, smart choices.
With 20 years of experience, Mr. Alvarez brings a wealth of knowledge to his industry. When asked what inspired him to pursue a career in mortgages, Mr. Alvarez said:
"You could say I find sanctuary in numbers. I'm good at math. But I eventually realized that I could provide the greatest value on the more human side of the industry. I learned the processes and was able to successfully navigate them with relative ease. The job of loan officers, really, is to coordinate all the tasks that need to be done. That means working with title, with the realtors, the appraiser, the insurance agent, and so on. Working with all the parties involved in the transaction to make sure that everyone does their job so that we can get it to the close."
As a thought-leader in his industry, Mr. Alvarez keeps a close eye on any trends in the mortgage industry or the economy at large that could affect his clients. Lately, a more active economy is making his job busier and the market more active. He noted:
"The economy is going to be getting better. That means rates will be going up and also we've got more people who have more money to purchase more homes."
Mr. Alvarez is a member of the Florida Association of Mortgage Professionals, the Phoenix Patriot Foundation, and the Constitutional Sheriffs and Police Officers Association. He is also the Director of Frontsight, a member and volunteer with Fairtax.org, and a supporting member of Judicial Watch, Stratfor Enterprises, and Geopolitical Futures.
For more information, visit Mr. Alvarez's profile on the Expert Network here: http://expertnetwork.co/members/michael-alvarez/180ca8800713825c
The Expert Network© has written this news release with approval and/or contributions from Michael Ray Alvarez. The Expert Network© is an invitation-only reputation management service that is dedicated to helping professionals stand out, network, and gain a competitive edge. The Expert Network selects a limited number of professionals based on their individual recognitions and history of personal excellence.
Source: The Expert Network©
Share:
---
Categories: Mortgages and Loans
Tags: Distinguished Mortgage Professional, Expert, Florida, Michael Alvarez, Professional Excellence, The Expert Network
---