Miami Businesses Reliant on Field Service Representatives Provide More Sophisticated Customer Service With CRM Runner
Business owners with employees in the field working on the company's behalf improve efficiencies and avoid wasting money on mistakes with the CRM Runner software program.
Press Release
-
updated: Oct 30, 2018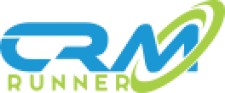 MIAMI, October 30, 2018 (Newswire.com) - In the growing fields of delivery services, installation, repair, and warranty work, etc., business managers are now able to maintain the hawk-eye view of all operations to stay ahead of competitors and maintain the best possible service for their customers.
Business managers who need to focus on administrative and development tasks back at headquarters can only be in one place at a time. If the business provides a service, from pest control to equipment installation, the company then relies on multiple employees to represent the company as a service provider to their clientele. In the event of a dispute, company managers are at a disadvantage when assessing the quality of their employees' performance against a customer's complaint.
A quality CRM system for small businesses in Miami helps managers set expectations and communicate with employees and customers in real time through one all-inclusive program.
The CRM Runner system allows for Miami business managers to set their expectations for employees in an easily accessible scheduling and communication feature. All available on a handheld device, phone, or desktop app, managers are able to answer questions in real-time about scheduling and finding replacements or extra support as necessary.
Learn about Unique Features with CRM Runner for Employees, Contractors, Suppliers, E-docs, Referrals, Booking, and SMS Notifications. https://crmrunner.com/features.
Any customer questions are also fielded through the CRM Runner app. Whether it's an inquiry regarding the technician's ETA or other product questions, managers can cover concerns while employees are on the way to the job site.
Check out the pricing options and 30-day free trial for this business organization software. https://crmrunner.com/pricing.
An online CRM system helps small businesses in Miami maintain visibility on the whereabouts of staff as well as necessary inventory.
The CRM Runner system offers a GPS tracking feature to maintain oversight on the location of company vehicle, inventory, equipment, and staff. The online CRM makes it easy to let customers know how far a technician is from their home or office at any time. This feature makes it faster than ever to send another staff member in the vicinity in the event of an obstacle preventing an employee to meet the scheduling requirements and maintain optimum customer service.
The built-in inventory monitoring feature makes CRM Runner an essential administrative tool for small businesses in Miami. Managers effortlessly access a record of what inventory left headquarters or the warehouse and what returned.
The CRM Runner system for small businesses in Miami makes it possible to increase efficiencies through clear reports on performance.
CRM Runner clearly demonstrates the company's top performers. Business managers can monitor who among the service professionals are the most timely, productive, and appreciated by customers. Unless managers personally attend every service call, inefficient workers may go undetected for some time costing the company time and money. The online CRM system shows how long each staff member takes on each kind of job which may assist with good workers in need of delegation or repurposing.
Learn more about CRM Runner and how it can help your field service business by visiting their website, crmrunner.com or sending an e-mail to info@crmrunner.com. Take advantage of their 30-day free trial available through the website or calling (877) 590-0040.
Source: CRM Runner
Share:
---
Categories: Customer Relationship Management
Tags: business manager, crm, crm app, customer service, delivery services crm, field management, field service representatives, gps tracking, manage operations of business, miami, online crm, online CRM system
---