Metadata Selected As a 2017 Red Herring Top 100 Global Winner
Metadata Selected for B2B Marketing Vision and Innovation
Press Release
-
updated: Nov 20, 2017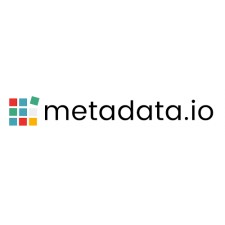 SAN FRANCISCO, November 20, 2017 (Newswire.com) - Red Herring announced the selection of Metadata (www.metadata.io) to its Top 100 Global list in recognition of the leading private companies from North America, Europe, and Asia, celebrating these startups' innovations and technologies across their respective industries.
Red Herring's Top 100 Global list has become a mark of distinction for identifying promising companies and entrepreneurs. Red Herring editors were among the first to recognize that companies such as Facebook, Twitter, Google, Yahoo, Skype, Salesforce.com, YouTube, and eBay would change the way we live and work.
"Choosing the companies with the strongest potential was by no means a small feat," said Alex Vieux, publisher and CEO of Red Herring. "After rigorous contemplation and discussion, we narrowed our list down from hundreds of candidates from across the globe to the Top 100 Winners. We believe Metadata embodies the vision, drive and innovation that define a successful entrepreneurial venture. Metadata should be proud of its accomplishment."
"2017 has been a great year for us here at Metadata as B2B marketers continue to embrace our vision for leveraging machine learning and artificial intelligence for B2B closed-loop account based marketing," said Gil Allouche, Metadata founder and CEO. "We're pleased to be recognized as a Red Herring Top 100 Global innovator as further validation of our patented approach."
Red Herring's editorial staff evaluated the companies on both quantitative and qualitative criteria, such as financial performance, technology innovation, management quality, strategy and market penetration. This assessment of potential is complemented by a review of the track records and standing of startups relative to their peers, allowing Red Herring to see past the "buzz" and make the list a valuable instrument of discovery and advocacy for the most promising new business models from around the world.
Metadata provides a unified, patented solution for Account Based Marketing. Using machine learning and artificial intelligence, Metadata builds active personas by statistically analyzing qualified leads from the customer's own CRM and marketing automation platforms while enriching that data with hundreds of third-party data signals. The platform generates lists of new look-alike prospects by pulling matches from a database of hundreds of millions of business contacts built with data from partners including InsideView, HG Data, FullContact, Leadferret, Datanyze, Leadsift and others. Metadata then targets qualified prospects with tested advertising campaigns on display and social channels, generating 100 percent opt-in leads and increasing lead-to-opportunity conversions by 50 percent or more.
About Metadata
Metadata provides a closed-loop Account Based Marketing solution that amplifies marketing campaigns with opt-in qualified leads. Metadata's patented technology uses and enriches historical sales data, builds profiles of ideal customers (both company and persona) and then orchestrates the process of accelerating existing opportunities and targeting net new accounts. Metadata clients include Cisco, Mulesoft, Payscale, Infoblox and others. To learn more, visit www.metadata.io.
Media Contact
Gil Allouche
Phone: 650.919.3131
Email: gil@metadata.io
Source: Metadata, Inc.
Share:
---
Categories: Internet and Streaming Media, Marketing, Customer Relationship Management
Tags: AI, Artificial Intelligence, B2B, Demand Generation, Lead Generation, Machine Learning, Marketing, Marketing Automation
---