MDM Motorsports, Sheldon Creed to Wrap Up ARCA Season Championship at Kansas
Press Release
•
updated: Oct 16, 2018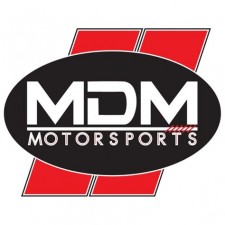 Kansas City, KS, October 16, 2018 (Newswire.com) - MDM Motorsports will have five teams competing in this Friday's Kansas ARCA 150 series season finale at Kansas Speedway, including points leader Sheldon Creed, who will wrap up the season championship as soon as he takes the green flag.
Zane Smith, Chase Purdy, Anthony Alfredo, and Harrison Burton will also drive for the organization in the heartland this week.
Creed has earned three victories this season, along with 15 top five finishes and 17 top ten finishes in his 19 starts. He'll be fast in his Cancer Awareness, United Rentals, A.M Ortega, Toyota No. 28 led by crew chief Jeff Stankiewicz.
The former X-Games Gold Medalist has already won the Sioux Chief Short Track Challenge, a separate ARCA series points title based upon performance on the short tracks the series runs, and he is more than ready to chase his fourth checkered flag and be crowned overall champion for 2018.
"Man, what a year!" Creed exclaimed. "We're looking forward to this weekend for sure. A lot of pressure is off us now. We can roll into Kansas, have fun, let it all hang out and go for the win. I cannot thank my team, everyone at MDM and our supporters for their efforts this year. Let's go get one more win!"
Smith has four victories, 12 top five finishes, and 13 top ten finishes in 19 races this season. He'll race this Friday in the Beverly Hills Rejuvenation Center, Concrete Motorsports, La Paz Margarita Mix, No. 41 led by crew chief Mardy Lindley. He also won the CGS Imaging 4 Crown Championship, comprised of best finishes in ARCA series races at Talladega, Madison, Pocono and DuQuoin during the season, and sits second in the championship standings.
He goes into Kansas looking for win number five. "It's been a really good year for us," said Smith. "We've been fast everywhere and have won on just about all of the different types of tracks we race at. I am excited for Kansas. I feel like we let this race slip away last year, so I'd love to make it happen this year."
Purdy will again wheel his Bama Buggies, Polaris Toyota No. 8 at Kansas. The series rookie has nine top five and 13 top ten finishes this year and is looking for his first win this Friday. He is fourth in the championship standings.
"I have learned a ton this year," the University of Alabama student said. "It's been a lot of fun. This weekend we're checkers or wreckers. These guys deserve a win and I'm going to do everything I can to get that for them on Friday. I'd love nothing better than to give them a trophy and that's our only goal at Kansas. "
Burton, the son of NASCAR legend turned NBC broadcaster Jeff Burton, recently celebrated his 18th birthday. He makes his first ever 1.5-mile superspeedway start at Kansas in the No. 12 Dex Imaging, Safelite, Mobil 1 Toyota and his eighth start of the ARCA season. He has one win, four top-five finishes, and seven top ten finishes so far. There is little doubt of his focus for Friday's race.
"I've been looking forward to this one all year," he smiled. "I'm finally 18 so now I don't have any track size restrictions. We've had strong cars at MDM all year, especially at the faster tracks, so I'm ready to end the season with a win for our team and the organization. That would be a nice way for me to say thank you to them for all they've done for me with the K&N Pro Series East title last year and all the effort this year in K&N and ARCA."
Alfredo will be behind the wheel of the Ceco Building Systems, Oxford Energy, JDRF MDM Motorsports Toyota No. 40 for his second start in the ARCA Series and his first on a 1.5-mile superspeedway.
"I am very excited to head to Kansas for my second ARCA race and first start on a 1.5-mile race track," Alfredo said with his trademark smile. "First, I want to thank those who have made this possible for me. I'm pumped to chase one more win now that the K&N season is over. After racing at Gateway in the ARCA car, I believe I have a better feel for them. Knowing the success MDM has had in the ARCA series this year, I am going in with confidence that I will have a car to run up front. Plus, I'll be able to lean on my teammates. I'm ready to get to the track and go racing!"
The Kansas ARCA 150 at Kansas Speedway is scheduled for a 7:30 pm CST start time on Friday, October 19th. The race will be televised live on Fox Sports 2.
Additional information about MDM Motorsports is available at www.MDMmotorsports.com, find us on Facebook and follow us on Twitter @MDMmotorsports.
Media Contact:
Dylan "Mamba" Smith
(704) 928 6602
Source: MDM Motorsports
Related Media