Mayra Daniela Garcia's New Book, 'Little Avocado Girl' is an Awe-Inspiring Read on Breaking Free From Painful Lies and Finding Solace in God's Presence
Press Release
•
updated: Oct 11, 2021
Recent release "Little Avocado Girl" from Covenant Books author Mayra Daniela Garcia is a compelling piece, based on real-life events, that provides a better understanding on the abstractness of the word "love."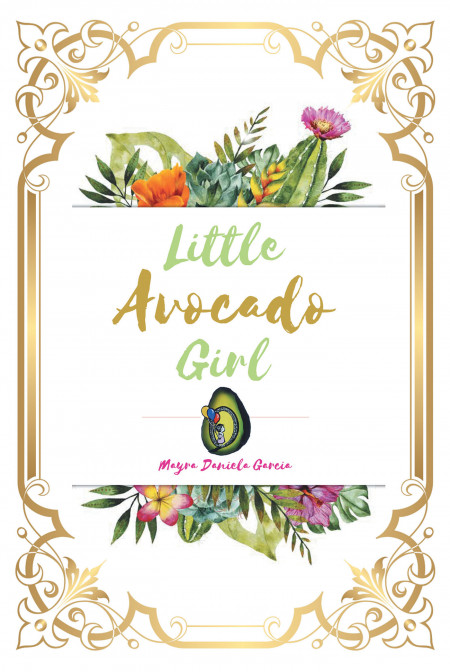 RICHMOND, Calif., October 7, 2021 (Newswire.com) - Mayra Daniela Garcia, a family-oriented teacher, and a born artist who finds leisure in fine arts, modeling, film production, and writing, has completed her new book, "Little Avocado Girl": a revealing tale about a migrant girl named Maya, who was brought to America to spread her wings. Her determination and resiliency can be likened to an avocado, one who has a hard outer shell but is essentially sweet and soft. This is her wonderful journey as she fights to survive in a foreign land, winning a battle against an abusive relationship, and overcoming depression. Within the pages of this book, readers will witness how the protagonist's pain and misfortunes brought her closer to the Almighty.
Garcia shares, "Little Avocado Girl, a story inspired by sunshine, the light of day. The sun's warmth brings forth a feeling of love, peace and harmony but clearly after the numbing shadows of night move along.
At the heart of this book; Maya is a migrant young girl, brought to America to prosper and live the 'American Dream'. Still, this young woman shows her true colors and raw emotions as she conquers hell and heaven on earth. Her goal? To find meaning and true love.
Like an Avocado seed, Maya was planted to grow in the sunny state of California. Maya shows her true nature and like an Avocado fruit, she too is soft and sweet within and over time develops a seemingly hard outer shell; it just nature's work of art. Maya, like this fruit, also originated from Central Mexico.
In this reading, Maya's ideology of God is expressed as she is 'Little Avocado Girl'.
This book will submerse you into a young woman's mind, testimony, misfortunes, and self-reflection while she desperately attempts to put together the jumbled pieces of her mind; Maya seeks purpose and meaning in her life while guided by the sun above.
Join Maya in her story as she steps into the light. This book will bring faith, inspiration, and aspiration to finding the sunny sun during the darkest of times. This book will be easy to read, easy to follow and hard to let go, for this story is only the beginning of faith on earth for one fortunate soul."
Published by Covenant Books of Murrells Inlet, South Carolina, Mayra Daniela Garcia's new book is an inspiring tale that offers comfort to those who are living in the darkness. Maya's story is a solid testimony on God's mercy and benevolent presence.
Life is already beautiful, but it is more beautiful when God exists in a person's life.
Readers can purchase "Little Avocado Girl" at bookstores everywhere, or online at the Apple iTunes Store, Amazon, or Barnes and Noble.
Covenant Books is an international Christian owned and operated publishing house based in Murrells Inlet, South Carolina. Covenant Books specializes in all genres of work which appeal to the Christian market. For additional information or media inquiries, contact Covenant Books at 843-507-8373.
Source: Covenant Books