Author Joe Prine's New Book 'The Beginning of the End' Follows a Sheriff Who Discovers Half of the World's Population Has Mysteriously Disappeared
Press Release
•
Nov 30, 2022
Recent release "The Beginning of the End" from Covenant Books author Joe Prine is a thrilling and suspenseful novel with God at its center, following a sheriff discovering that half of the world's population disappeared.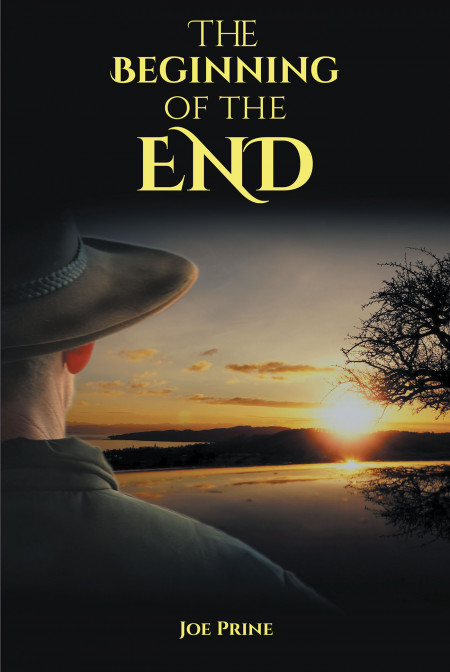 BILOXI, Miss., November 30, 2022 (Newswire.com) - Joe Prine, who is from Biloxi, Mississippi, has completed his new book, "The Beginning of the End": a novel that shares the intense and extraordinary story of a sheriff trying to discover why half of the world's population has mysteriously disappeared.
While seeking answers at his childhood church, God speaks to Sheriff JP Walker. It is up to him to save as many souls as he can and prepare for the second coming, which has already started.
Author Joe Prine is a veteran who served with the 82nd Airborne Division in Afghanistan. He is currently working as a police detective in his neighboring city. Joe is married to the love of his life, Katie. She brought him back to Christ early in their relationship and is Joe's biggest supporter. Joe and Katie have one son, Niklaus. Joe's dream was to touch the soul of at least one person through his stories. He hopes to achieve this dream through his book series.
Author Joe Prine writes, "JP Walker had been using the sun as his personal alarm clock since he was old enough to drive a boat. Today was no different. He lay awake in this king bed, staring at the morning sky. Being in the middle of summer on the Gulf Coast, he knew it would already be a hot morning outside of his four walls. Waylon, JP's overly hyper chocolate labrador, jumped on the bed, knowing his owner would be awake and staring off into nothing. If the sun was JP's alarm clock, Waylon was the snooze alarm with no shut-off. JP had found Waylon wandering around a dirt road last year when he was barely old enough to separate from his mom. JP took him in, and they spent every moment together ever since. Waylon even traveled to work with JP. Since JP was the sheriff, he did not have to ask permission, plus the office ladies would never let him hear the end of it if he left Waylon home."
Published by Covenant Books of Murrells Inlet, South Carolina, Joe Prine's new book invites readers to join Sheriff JP Walker as experiences these shocking events.
Readers can purchase "The Beginning of the End" at bookstores everywhere, or online at the Apple iTunes Store, Amazon or Barnes & Noble.
Covenant Books is an international Christian owned and operated publishing house based in Murrells Inlet, South Carolina. Covenant Books specializes in all genres of work which appeal to the Christian market. For additional information or media inquiries, contact Covenant Books at 843-507-8373.
Source: Covenant Books