Author Marcus Robinson's New Book 'Opinions and Testimonies' is an Eye-Opening Collection of Writing That Attempts to Shed Light Into Some of Life's Grey Areas
Press Release
•
Nov 30, 2022
Recent release 'Opinions and Testimonies' from Covenant Books author Marcus Robinson is a collection of writings intended to open hearts and minds to evaluate the positives in every situation and recognize that love is power.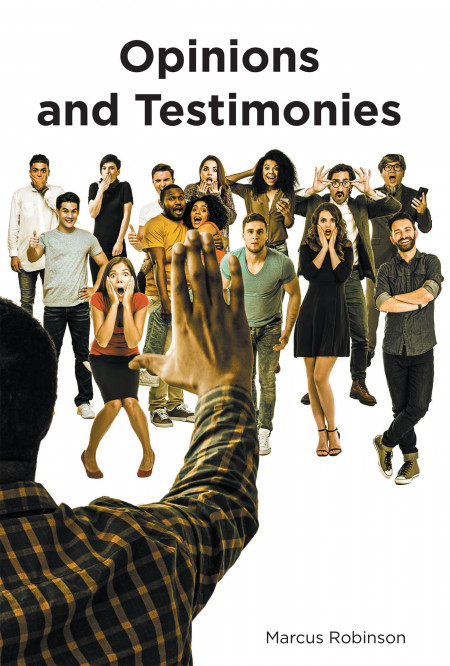 BATTLE CREEK, Mich., November 30, 2022 (Newswire.com) - Marcus Robinson has completed his new book "Opinions and Testimonies": gathering 81 of his short writings into one volume to inspire readers. Putting God first, the author started to understand that growth can be accomplished by surrounding yourself with gratitude, applying it in everyday living, and he shares his personal strategies to starting on the path to learning to love and value self.
Robinson writes, "We all face trials and tribulations. It could be with family, friends, or a career. When, where, and who plays factors in everyday living. So do love and hate. When recognizing the difference between the two, you can focus on positives and help channel these emotions. Realizing subtracts the negatives and adds to the positives."
Published by Covenant Books of Murrells Inlet, South Carolina, Robinson's new book aims to put the tools to strike a new balance and find the positive in every situation.
"Be kind to manifest kindness in return. It should be a main key in society. In my opinion, it is being overlooked by a majority. The thing we can do now to make a difference is to become better as a person, and in numbers become better people, creating possibilities to make better communities, taking the better version of ourselves wherever we go, sharing a positive vibe, being a blessing to receive a blessing. To live is to believe. With putting God first, together we can make the change. But it starts within yourself. If you think about it, we all have our opinions and testimonies. These are mine in this book," Robinson said.
Readers can purchase "Opinions and Testimonies" at bookstores everywhere or online at the Apple iTunes store, Amazon or Barnes and Noble.
Covenant Books is an international Christian-owned and operated publishing house based in Murrells Inlet, South Carolina. Covenant Books specializes in all genres of work which appeal to the Christian market. For additional information or media inquiries, contact Covenant Books at 843-507-8373.
Source: Covenant Books