Marvin J. Huberman Has Been Recognized Among the Top in His Industry by Noticed©
Noticed celebrates its newest member, Attorney Marvin J. Huberman
Press Release
-
updated: Aug 13, 2018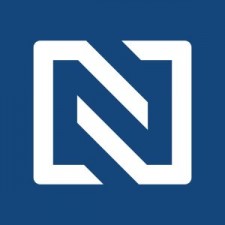 TORONTO, August 13, 2018 (Newswire.com) - Marvin J. Huberman, Specialist in Commercial Litigation & Arbitration, has joined Noticed©, an invitation-only service for distinguished professionals. Huberman has been chosen as a Distinguished Lawyer™ based on peer reviews and ratings, dozens of recognitions, and accomplishments achieved throughout his career.
Huberman outshines others in his field due to his extensive educational background, numerous awards and recognitions, and career longevity. In addition to an LL.B. from the University of British Columbia Faculty of Law, he also holds an arbitration certification from the University of Toronto, a mediation certification from Harvard Law School, and an LL.M. in alternative dispute resolution from York University, Osgoode Hall Law School. Additionally, he is accredited by the ADR Institute of Canada with the designation Chartered Arbitrator (C.Arb) and is certified as a Specialist in Civil Litigation by the Law Society of Upper Canada.
With 30 years dedicated to law, Huberman brings a wealth of knowledge to his industry. Today, he is a senior business lawyer, mediator, and commercial arbitrator. He is also a former administrative judge. Huberman represents individual and business clients, financial institutions, insurers and governments in Toronto, Ontario, and has acted in cases in the U.S., Europe, and internationally. When asked why he decided to pursue a career in law, Huberman said:
"I come from a legal-oriented family, including my father who was a lawyer. By the time I was in law school I knew that I wanted to help people navigate through the civil litigation system and win cases. I thought that would give me the chance to make the world a better place."
As a thought leader in his field, Huberman is deeply involved in promoting and elevating the legal profession. He is a frequent speaker and the author of numerous books and articles. Additionally, he chairs and participates in numerous legal organizations and committees and has also served as an instructor at Osgoode Hall Law School and the Law Society of Upper Canada.
This prominence gives Huberman a unique vantage point on prevailing trends in civil litigation, allowing him to maintain his eminence in the field. Commenting on what developments are currently capturing his attention, he noted:
"The traditional court system is not functioning very effectively or efficiently—and it hasn't done so for quite some time. I'm currently looking for ways to improve the system, including having the council and the courts find ways to move some of the cases out of the court system and into private commercial arbitration and other forms of alternative dispute resolution."
After more than three decades dedicated to law, Huberman remains at the forefront of the legal profession. Having won numerous awards for his work over the years, he continues to receive prestigious honours and accolades recognizing both his career accomplishments and his current contributions.
For more information, visit Huberman's profile on the Noticed© website here: https://noticed.co/members/marvin-j-huberman,-llb,-llm-(adr),-carb,-cs-(commercial-litigation)/36d91ae007bb9e6e
###
Noticed© has written this news release with approval and/or contributions from Marvin J. Huberman. Noticed is an invitation-only reputation management service that is dedicated to helping professionals stand out, network, and gain a competitive edge. Noticed selects a limited number of professionals based on their individual recognitions and history of personal excellence.
Source: Noticed©
---
Categories: Law
Tags: Attorney, Canada, Distinguished Lawyer, Marvin J. Huberman, Noticed, Ontario, Professional Excellence, Toronto
---