Marjie Aldom Smith's New Book 'Mind Off-Leash: Social Media Posts During the Pandemic' is a Collection of Social Media Posts Created During the COVID-19 Lockdown
Press Release
•
Nov 28, 2022
Recent release "Mind Off-Leash: Social Media Posts during the Pandemic" from Covenant Books author Marjie Aldom Smith is a collection of whimsical writings originally shared as social media posts from the confines of the COVID-19 lockdown.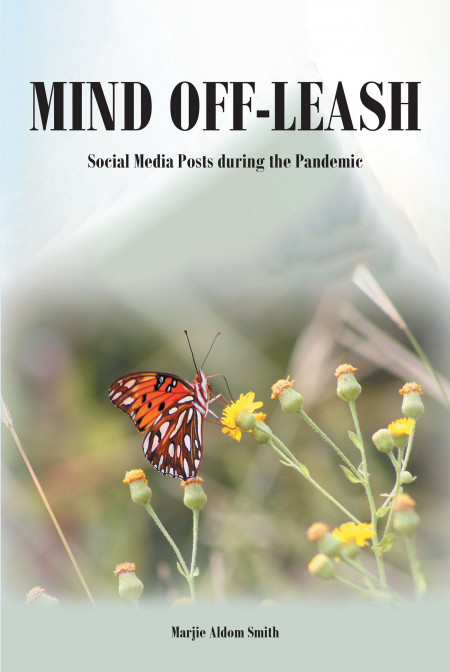 NEW YORK, November 28, 2022 (Newswire.com) - Marjie Aldom Smith, who has a BA from the University of Western Ontario, has completed her new book, "Mind Off-Leash: Social Media Posts during the Pandemic": a collection of writings that allow readers to view the COVID-19 lockdown through the eyes of the author, inviting them to experience the pandemic from her perspective.
As most of the world went into COVID-19 lockdown, Marjie was determined to keep her spirits up the same way she always has—by writing. She began to share her thoughts, covering the emotional and subjective gamut on her Facebook page. Among other things, she investigated the development of a young hawk family growing up in a nearby tree, told about the experience of raising monarch butterflies, shared observations about her mother's descent into dementia, and relayed stories about her life lived in Canada and the United States.
She did not realize how many of her friends were looking for encouragement from her writing until they started to chat about the postings and encouraged her to publish them. This former journalist had been writing to the published page for decades, but she hadn't been writing on Facebook from that perspective. After the lockdown was over, she decided to publish portions.
Author Marjie Aldom Smith writes, "Each day of our limited circumstances, I am not only going to be grateful that I am well, but I am going to work on observing and learning new things. Yesterday, I learned that walking the dog at the right time gives you a beautiful view of the sun as you top the incline on our street. Previously, I was busy talking to Ernie, the yellow lab who lived on that corner, until his owner died last summer. I wasn't walking much until recently because of knee replacement surgery. Now that I have joints that can motor a pair of sneakers, I've rediscovered that corner and many others."
Published by Covenant Books of Murrells Inlet, South Carolina, Marjie Aldom Smith's new book shares the author's musings, observations, and experiences throughout this pivotal time in history.
Readers can purchase "Mind Off-Leash: Social Media Posts during the Pandemic" at bookstores everywhere, or online at the Apple iTunes store, Amazon or Barnes & Noble.
Covenant books is an international Christian owned and operated publishing house based in Murrells Inlet, South Carolina. Covenant Books specializes in all genres of work which appeal to the Christian market. For additional information or media inquiries, contact Covenant Books at 843-507-8373.
Source: Covenant Books