ManagedMethods Launches New Google Chat Monitoring Tool and Updated Policy Functions
Press Release
•
Sep 14, 2022
The new product updates will help K-12 tech teams detect a broad range of safety and data security risks.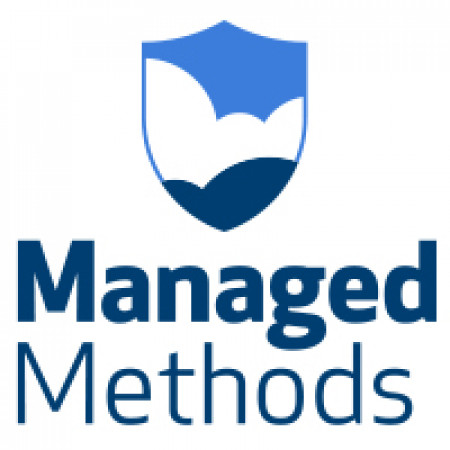 BOULDER, Colo., September 14, 2022 (Newswire.com) - ManagedMethods, a leading Google Workspace and Microsoft 365 data security and student safety platform, today announces the launch of its new Live Google Chat Search tool and significant upgrades to its Policies functionalities. These changes are part of their continued work to bring technology and safety teams to K-12 school districts to keep online learning safe and secure.
ManagedMethods allows school districts to efficiently detect cloud security and student safety alerts across their full Google Workspace suite of apps—anywhere, on any device, and without compromising students' privacy. The Google Chat Search tools provides the visibility and control district technology teams need to keep this critical communication channel open for their users.
With regard to policy features, they already allowed district IT admins to automate many tasks that would otherwise require hours of work. But the first significant update enables an administrator to focus on Drive files solely owned by internal users. This is designed to find potentially harmful audio and movie files shared from outside of a school's network.
Furthermore, a new "domain name" field search allows IT admins to monitor what is being shared via email. This could help isolate a particular domain repeatedly sending spam emails, for example.
ManagedMethods uses deep, one-to-one Application Programming Interface (API) integrations with Google Workspace (as well as Microsoft 365, Zoom, WebEx, and many other cloud applications) to monitor and control behavior in district cloud apps without the need for any sort of in-line appliance, proxy, or gateway. This allows the platform to become a near-native security and safety monitoring layer without slowing down end users' experiences with the app.
Students are one of the most vulnerable groups at risk of cybersecurity threats, with more than 400 incidences of attacks in schools reported in 2020 alone, setting a new record. Whether it's a case of cyberbullying, sharing explicit content, or self-harm thoughts or actions, dealing with these threats promptly is essential.
"We strive to develop innovative tools and features based on feedback from our K-12 customers," says Charlie Sander, Chairman and CEO of ManagedMethods. "Our team is passionate about making learning safe and secure for students, teachers, and communities. I am very proud of our product team's work to develop these new tools and excited to see what they will achieve as we stay committed to our mission," he added.
About
ManagedMethods is on a mission to make securing sensitive information stored in the cloud easy and affordable for K-12 school districts. The company provides automated controls and a centralized command center for managing Google Workspace and Microsoft 365 cybersecurity to reduce student safety risks and prevent data security breaches, account takeovers, ransomware, and phishing attacks.
Contact:
Emily Trujillo
emily@publicize.co
Source: ManagedMethods