Making Poor Assumptions About Student Loan Borrowers' Financial Situation Does No One Any Favors, Says AFBC
Press Release
-
updated: Nov 27, 2018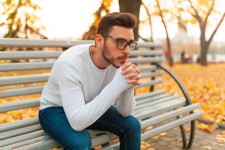 EMERYVILLE, Calif., November 27, 2018 (Newswire.com) - The majority of Americans attending college will need some sort of financial assistance. People who don't need financial assistance for college, or much else in life, and sometimes even people who also need help, seem to harshly judge those who don't fit their image of who needs assistance and who doesn't. American Financial Benefits Center (AFBC), a document preparation service company that has helped many struggling student loan borrowers says judging borrowers from a distance is all too easy compared to how much harder it is to get them the help they need.
With the average cost being around 10k just for in-state colleges, that says a lot about why the majority of Americans will be needing help. Not all borrowers will take out a loan to cover the full cost of their higher education, but even a few thousand may take longer than anticipated to pay off, which means paying off the accumulated interested, as well.
"People deserve to have a quality life, regardless of where they started, and student loan repayment often threatens people's standard of living when it shouldn't realistically do so, through no fault of the borrower," said Sara Molina, manager at AFBC.
The trouble with trying to decide who deserves assistance, student loan related or not, is that it's very easy to not fit the preconceived notion of what it means to look poor. When someone is walking around with designer clothes, designer accessories, and looking healthy, bright, and clean, it can be difficult to picture them needing financial assistance. But appearances can be deceiving. Someone wearing all designer stuff could have any number of reasons for owning them. Shopping at second hand or discounted overstock stores, or being gifted items is a great way to get ahold of luxury items and an all too good way to have people judging an individual. Not to mention, affording a few brand name items is still remarkably cheaper than affording a college education.
With the recent college semester bringing the total student loan debt amount to over $1.5 trillion, more people are making the choice to better themselves through higher education. A college degree of some sort is deemed a necessity by most of society, and too often people are looked down on when they struggle with repayment of loans they took out to try and meet those expectations. AFBC has helped thousands of struggling student loan borrower's apply for federal income-driven repayment programs, that have potentially lowered their monthly payments and gotten them on track for student loan forgiveness after 20-25 years of being in the program. "We believe student loan repayment shouldn't have to be a struggle. That's why we're so dedicated to helping our clients apply for much-needed repayment programs and through the yearly recertification process," said Molina.
About American Financial Benefits Center
American Financial Benefits Center is a document preparation company that helps clients apply for federal student loan repayment plans that fit their personal financial and student loan situation. Through its strict customer service guidelines, the company strives for the highest levels of honesty and integrity.
Each AFBC telephone representative has received the Certified Student Loan Professional certification through the International Association of Professional Debt Arbitrators (IAPDA).
American Financial Benefits Center Newsroom
Contact
To learn more about American Financial Benefits Center, please contact:
American Financial Benefits Center
1900 Powell Street #600
Emeryville, CA 94608
1-800-488-1490
info@afbcenter.com
Source: American Financial Benefits Center
Share:
---
Categories: Financial News, Financing and Student Loans
Tags: designer, finances, income-driven repayment, judgement, luxury, poor, student debt, student loan, student loan repayment
---