Make the Time to Read, It Can Improve Everything Says Brandon Frere
Press Release
-
updated: Aug 9, 2018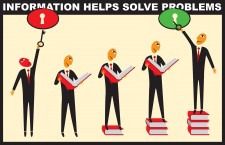 PETALUMA, Calif., August 9, 2018 (Newswire.com) - Most of us have the ability to listen to the greatest minds in any field, at any time, about the subjects that they were most interested to talk about. Most of us know about this opportunity: it's called reading a book. Despite the wisdom that may be gained from great people who shared as much as they could, most people still rarely read. Brandon Frere, CEO of Frere Enterprises and other industries, encourages people to start thinking of reading as a cornerstone skill, like fitness, to improve all aspects of their life.
"I do fitness for my body and I read books for my mind," said Frere. "Reading books is one of the best ways to learn a new perspective on how to view the world, look into a new skill or prepare for a new situation."
While many people know that they should be reading more, the many hours it takes to finish a book may explain why it isn't a more common habit. However, if individuals are able to change their habits to account for two hours of reading time per day, they may show immense improvement over time.
I do fitness for my body and I read books for my mind. Reading books is one of the best ways to learn a new perspective on how to view the world, look into a new skill or prepare for a new situation.
For business owners who have little time, and an infinite amount to learn already, books may feel inefficient, but not if they use a specific technique. In How to Read a Book, author Mortimer J. Adler argues that the highest form of non-fiction reading is "Syntopic Reading," where multiple works are compared or contrasted. This style of reading was characterized by going into multiple texts with purpose, skimming the text, pulling out the parts of the text that correspond to the person's purpose and placing them next to one another so the reader can compare the different conclusions to come to a conclusion of their own. The skimming required is often done by reading the table of contents and the back of the book and deciding whether there is anything there worth reading at all. After that, the reader looks at the start and end of different chapters or paragraphs to see whether the conclusion of each section can be determined intuitively or whether the subject of each paragraph is interesting to the reader at all. Business owners may gain considerable benefit from this method, as they may be able to derive necessary conclusions from texts much faster.
If a business owner wants to look up a specific skill for a specific reason, they might instead look into six books for six different ways to do the same thing and create an original working method out of a combination of the texts before the hour is up. By skimming and taking only the data that leads to a change in action, or performance, business owners can search for the information that they need, as fast as they need it. Using the Syntopic method, entrepreneurs may be able to turn their research into learning goals that improve their business one paragraph at a time.
"In the internet age, there is information everywhere and it can be difficult to sift through all the bad information. However, there are plenty of wise people who tested their ideas well and wrote about them in books. The more that people decide to read books, the more that they will learn to make their own lives a little better," said Frere.
About Frere Enterprises
Brandon Frere is an entrepreneur and businessman who lives in Sonoma County, California. He has designed and created multiple companies to meet the ever-demanding needs of businesses and consumers. His company website, www.FrereEnterprises.com, is used as a means to communicate many of the lessons, fundamentals and information that he has learned throughout his extensive business and personal endeavors. Most recently, Frere has focused on advocating on behalf of student loan borrowers nationwide.
As he experienced during his own student loan repayment, Mr. Frere found out how difficult it can be to work with federally contracted student loan servicers and understand the repayment programs designed to help borrowers. This firsthand knowledge has helped him gain an insider's look into the repayment process and the motivations behind the inflating student loan debt bubble. His knowledge of the confusing landscape of student loan repayment became a vital theme in his endeavors and he now uses those experiences to help guide others through the daunting process of applying for federal repayment and loan forgiveness programs.
FrereEnterprises.com
Source: Frere Enterprises
---
Categories: Entrepreneurship
Tags: entrepreneurship, knowledge, personal growth, self-help, small business owner
---