Maintaining Customer Relationships While Invoicing Is Key to Small Business Success, Industry Specialists Say
Press Release
•
updated: Aug 25, 2021
Viva Capital's latest report shows small businesses that apply customer-focused strategies while invoicing see greater profits and attract more new customers.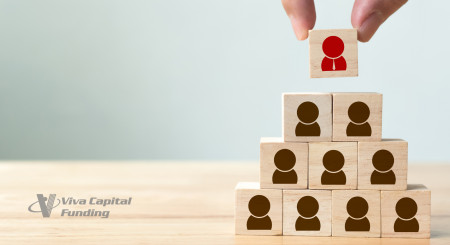 EL PASO, Texas, August 25, 2021 (Newswire.com) - Viva Capital Funding, the leading invoice factoring company, says slow payments remain a major concern for small-business owners, particularly within the B2B sector. This, combined with current market conditions, has some small-business owners pondering the difficult decision—whether to push harder on collections or focus on maintaining customer relationships. Viva reps, however, contend customer relationships can be maintained while addressing invoicing and overdue payments and stress the importance of effectively managing both to bolster business growth. Additional details and strategies are outlined in "How to Collect on Your Invoices While Maintaining Customer Relationships," which is now available to read on VivaCF.net.
Viva draws on historical data, noting that small businesses typically have an average of $84,000 in outstanding receivables. Around 80 percent is 30 days or more overdue per Entrepreneur. Meanwhile, many industries have just 27 days of working capital on hand, which places businesses in a precarious position.
"Maintaining a healthy cash flow has always been a challenge for small businesses," explains Viva Director of Business Development, Armando Armendariz. "However, what we've seen lately is that B2B invoice payments are being made even slower, so business owners are really feeling it. They're paying business expenses out of their own pockets and unsure how long they'll have to wait on receivables."
The strain has many small-business owners zeroing in on collections, but Armendariz says all too often the approach comes off unintentionally harsh or the business piles on unrealistic or unexpected late fees, which harms the customer relationship. Although the invoicing specialists at Viva say late fees are an effective tool to encourage faster payments, any additional charges must be made clear when the initial agreement is made. Furthermore, businesses that pair late fees with early payment discounts and repeat reminders are generally perceived as offering better customer service.
"Businesses that keep customer relationships at the heart of everything they do, including billing, are more successful," Armendariz notes. "They have more loyal customers, greater sales, and higher profits. All this leads to improved cash flow, so there's less of a crunch too."
Organizations that are struggling with sluggish cash flow can also tap into invoice factoring, says Armendariz. It takes payment waits out of the equation, so business owners can focus on customers and growing their business. Those who would like to learn more about invoice factoring or obtain a complimentary quote may do so at VivaCF.net.
ABOUT VIVA
Founded in 1999, Viva helps B2B businesses of all types accelerate cash flow through specialized funding solutions like factoring, equipment financing, and asset-based lending. Their simple qualification process makes it easy for small and mid-sized companies to get vital funding despite lack of credit or time in business. Additional information is available at VivaCF.net.
PRESS CONTACT
Armando Armendariz
915-615-6664
factoring@vivacf.net
Source: Viva Capital Funding