Viva Capital Report Shows Cash Flow Analysis Primary Factor in Small Business Success
Press Release
•
Feb 9, 2023
With 82 percent of business failures tied to poor cash flow management, industry specialists say analysis and forecasting are crucial to success.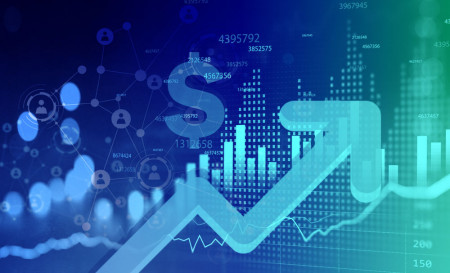 EL PASO, Texas, February 9, 2023 (Newswire.com) - Leading invoice funding company Viva Capital says that proper cash flow analysis and forecasting is a primary determining factor in the success or failure of businesses today. Full coverage of the topic can be found in "Cash Flow Analysis and Forecasting for Small Business Made Easy," which is now available on VivaCF.net.
Viva's new report draws on research from a U.S. Bank study that concludes 82 percent of business failures are due to poor cash management. Because most focus on profit instead, cash flow-related issues often go unnoticed until it's difficult or impossible to take corrective action.
"Even if your business has the ability to turn $1 into $100 overnight, it can't do anything if it can't secure that first dollar," explains Armando Armendariz, Director of Business Development and Partner of Viva Capital. "That's what happens with many small businesses, but on a larger scale."
Armendariz says this is common when businesses experience rapid growth. A business with steady sales can meet its expenses as invoices are paid. However, as operating expenses increase alongside volume, there's a gap. Businesses invest money in their growth and then come up short. The issue is exacerbated with invoicing processes, particularly when slow-paying B2B clients keep money tied up in receivables.
However, this alone doesn't signify that the death of a business is imminent. Armendariz says that many businesses find a way to address the cash flow shortage but do so on an emergency basis. For example, they may take out a high-interest loan or accept terms that squeeze their cash flow even more going forward, which means they have even fewer options when they're in the same situation again later.
"Cash flow analysis and forecasting can make or break a business," Armendariz explains. "When a business owner has critical business insights gained through analysis and forecasting, they can make unrushed and informed decisions that contribute to business growth, like whether to accept an order or when financing will be necessary."
Armendariz notes that most can perform analysis and forecasting on their own and encourages business owners to review Viva's latest publication for detailed instructions. Those interested in learning more about debt-free funding may also request a complimentary invoice factoring consultation at VivaCF.net.
ABOUT VIVA
Founded in 1999, Viva helps B2B businesses of all types accelerate cash flow through specialized funding solutions like factoring, accounts receivable financing, and asset-based lending. Their simple qualification process makes it easy for small and mid-sized companies to get vital funding despite lack of credit or time in business. Additional information is available at VivaCF.net.
Source: Viva Capital Funding