Factor Rate vs. Interest Rate Misconceptions Leave Small Businesses in the Dark
Press Release
•
updated: Apr 25, 2023
Breaking down factor rates or interest rates with APR and total payback is key for those seeking small business funding.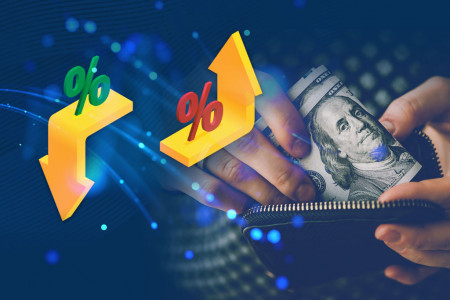 EL PASO, Texas, April 25, 2023 (Newswire.com) - Leading invoice funding company Viva Capital says many small business owners are missing out on potential funding sources over misconceptions on how a factor rate vs. interest rate works. Full coverage of the topic, including calculations for both methods, can be found in "Factor Rate vs. Interest Rate: What's the Difference?" which is now live on VivaCF.net.
Business funding sources typically use interest rates to calculate the cost of borrowing funds. Traditional small business loans, credit cards, real estate loans, and equipment loans generally leverage this approach, Viva sources note. This is similar to the way most consumer-facing loans work, so most small business owners have familiarity with them.
However, what seems like a good deal based on an interest rate isn't always the best option overall when annual interest rate (APR) is taken into account, explains Armando Armendariz, Director of Business Development and Partner of Viva Capital. What seems like a good option up front may not be ideal for a business when the total payback amount is considered as well.
"This is a huge concern where financing options like revolving credit or credit cards are concerned," Armendariz notes. "Business owners focus on the interest rate, which may seem acceptable, but then don't always pay the balance off as soon as expected, so they wind up paying considerably more to borrow the funds than planned."
Compared to an option like invoice factoring, which uses a factor rate to calculate fees, the credit card is going to cost considerably more in these situations. Armendariz contends. Even with the lower interest rate and shorter repayment window, an SBA loan, which typically has the lowest payback amount, will typically produce only modest savings.
"Once people see how a factor rate works, they realize the total payback isn't so different and may even save them money," Armendariz adds. "Plus, factoring comes with benefits like faster, easier approvals and quicker payouts that traditional lending simply can't provide."
Armendariz says that the best way to evaluate funding options is to get a detailed, no-obligation quote. Those interested in learning more about invoice factoring and other business funding options are encouraged to request a complimentary rate quote at VivaCF.net.
ABOUT VIVA
Founded in 1999, Viva helps B2B businesses of all types accelerate cash flow through specialized funding solutions like factoring, accounts receivable financing, and asset-based lending. The company's simple qualification process makes it easy for small and mid-sized companies to get vital funding despite lack of credit or time in business. Additional information is available at VivaCF.net.
Source: Viva Capital Funding