MAE ROSE Recently Releases Single 'HOLD ME DOWN' and is Ready for Her Album Debut @1803nyc
Press Release
•
updated: Mar 28, 2022
The glass ceiling for female music producers was officially shattered on 01/26/20 by Tracy Young, and Mae Rose is looking to follow in those footsteps.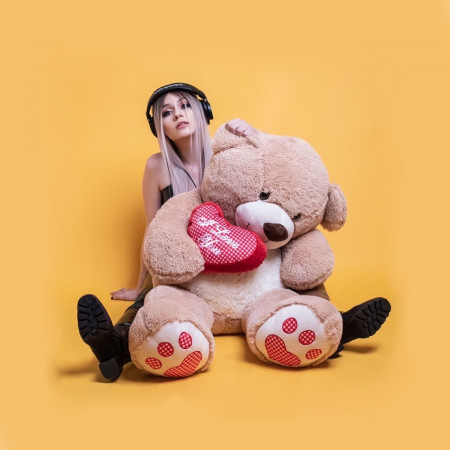 NEW CITY, N.Y., March 28, 2022 (Newswire.com) - New York-based singer-songwriter-producer/DJ/model MAE ROSE's latest single "HOLD ME DOWN" was released on 03/27/2022 and since its release has already obtained much interest in the music scene, being sampled throughout NYC hotspots. As part of the artist revamp, this single is expected to surpass the streaming success MAE ROSE has had with previous releases, as seen on SPOTIFY, ITUNES, AMAZON, YOUTUBE and several other platforms combined.
In addition to her own music, MAE ROSE has continued to make DJ appearances throughout NYC as well as launch a career in the modeling spectrum, already landing several beauty campaigns and magazine press clips; down to being labeled "THE NEXT 'IT' GIRL" in LA FASHION Magazine.
When asked about the inspiration for her new single "HOLD ME DOWN", MAE ROSE said, "I want to allow my listeners to connect with the real me. That's why I am sharing my own experiences of overcoming cold relationships, and a cold winter, using my music as part of a healing process. The lyrics are revisiting the pain and experiences, while the beat represents the hope - introducing joy and happiness. I hope everyone wants to dance listening to my music, and just remember that Spring always comes after Winter."
Even though MAE ROSE is still building a name for herself in the Music Industry, she has been writing music since she can remember. Always being inspired by the world around her, she finds innovative ways to share experiences and emotions through her sound and her lyrics. Labeling herself "lucky" to have an abundance of support from friends and family throughout her journey to where she is today, MAE ROSE often states she "[wants] to continue sharing these moments with each of them." Music initially was seen as just a passion project for MAE ROSE, until she was asked to DJ a private party in the heart of the city. "Seeing how I was able to connect with everyone through the music only made me want to dive deeper into it, down to creating my own sounds," MAE ROSE notes.
The main release of her entire album, "RAVE IN MY HEART," distributed by DistroKid, is set to take place on April 1, with an Album Release party on April 3, in NYC hot spot 1803's speakeasy, alongside press, industry tastemakers, fellow artists, friends and family.
If you haven't scored an invite, make sure to reach out -
For More Information on MAE ROSE:
IG Music
SOUNDCLOUD
WEBSITE
Source: MAE ROSE, musician